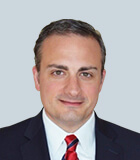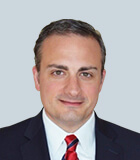 Ned Kulakowski
Associate Managing Director
Ned Kulakowski is an associate managing director in the Compliance Risk and Diligence practice, based in New York.
Ned leverages a decade of experience working as a compliance professional for various financial institutions, including Scotiabank and Standard Chartered.
Prior to joining Kroll, Ned served as Senior Financial Crimes Consultant at Fenergo, a fintech company specializing in KYC and regulatory compliance, where he worked with clients to meet their compliance needs and ensured that they stayed abreast of the vast regulatory changes occurring. Being an attorney and a Certified Anti-Money Laundering Specialist (CAMS), he has worked closely with the Bank Secrecy Act (BSA) and its relation to anti-money laundering, counter terrorist financing and legal and regulatory compliance. Specifically, Ned has experience in correspondent and retail banking, including transaction monitoring, trade finance, customer due diligence (CDD) and know your customer (KYC).
Ned is adept at performing investigations in the financial crime arena. He has experience leading and managing people, drafting and providing training programs, presenting to staff and industry professionals, and collaborating across a large, international network. Additionally, Ned has engaged with law enforcement personnel, governmental regulatory agencies and with various compliance departments. With prior experience as a litigation attorney, he has represented individuals, non-profit organizations, insurance companies, and other corporate and governmental entities.
Ned holds a B.A. from St. Lawrence University and a J.D. from Syracuse University. He is also a CAMS.
---
Kulakowski
/en/our-team/ned-kulakowski
/-/media/kroll-images/headshots/ned-kulakowski.jpg
people
{A3EB9E2E-8783-4B02-B2B2-343CD13039FB}
{8B4B983B-DEF4-488C-8693-5CA5884AFC70}
{14837A20-445D-402A-B7C7-F0A891D8DD84}
{0F7A5773-5128-45DE-A732-3560AA648C5C}
{047C49DE-F44A-4E06-9DE8-782E565F291A}
{2DEEE4D2-8278-4C50-B3FF-1563BB257804}