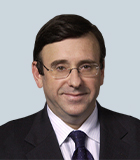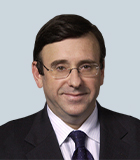 Nathan Levin
Senior Advisor
Nate Levin is a senior advisor and part of the Valuation Advisory Services business unit. He has more than 27 years of experience, and focuses on consumer and industrial product companies.
Nate's areas of expertise include the valuation of business enterprises, debt and equity securities, intangible assets, intellectual property and options and warrants for purposes of financial and tax reporting, intercompany transfer pricing, mergers and acquisitions planning, reorganizations and restructurings, joint venture planning, financing and stockholder litigation.

Nate has testified on valuation matters in New York State Supreme Court, Commonwealth of Massachusetts' Trial Court, U.S. District Court in New Hampshire and Superior Court of Justice, Ontario, Canada and served as a valuation arbitrator in minority shareholder disputes.

Prior to Kroll (formerly Duff & Phelps), Nate was a managing director at Standard & Poor's Corporate Value Consulting (CVC), the predecessor firm to Kroll. Prior to S&P, Nate was a partner in PricewaterhouseCoopers' CVC practice.

Nate received his M.B.A. in finance, with high honors, from Boston University's Graduate School of Management, his B.S. in finance and accounting, magna cum laude, from Boston University and attended Northwestern University, where he majored in anthropology. He is a Chartered Financial Analyst ("CFA") charterholder, a Candidate, American Society of Appraisers, and a member of the Boston Security Analysts Society.
---
Valuation
Valuation
Valuation of businesses, assets and alternative investments for financial reporting, tax and other purposes.
Return to top