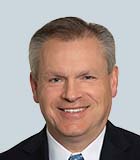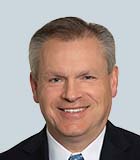 Myron Marcinkowski
Managing Director and North American Valuation Services Leader
Myron Marcinkowski joined Duff & Phelps (rebranded to Kroll) in 2006. He is a managing director and North American Valuation Services Leader and part of the firm's Valuation Advisory Services practice. Myron is also the firm's Consumer Products and Retail industry leader. He has more than 31 years of experience in providing valuation and financial advisory services.
Prior to joining Duff & Phelps (rebranded to Kroll), Myron was a managing director at Standard & Poor's Corporate Value Consulting. Prior to that, he was a partner with PricewaterhouseCoopers and a financial analyst for AT&T. He began his career as a senior engineer at Sargent & Lundy Engineers. Myron has prepared numerous valuations for businesses, securities and various assets for acquisitions, divestitures, minority-interest buyouts and other matters. He is a recognized expert in valuation, having served as an expert witness, lecturer and advisor to U.S. government entities. His clients are some of the largest multinationals in the world.

Myron holds an M.B.A. in finance and accounting from the University of Chicago Graduate School of Business and a B.S. in civil engineering from Northwestern University. He is an accredited senior appraiser with the American Society of Appraisers.
---
Marcinkowski
/en/our-team/myron-marcinkowski
/-/media/kroll-images/headshots/myron-marcinkowski.jpg
people
{69686C52-C3A5-4F48-97D8-5546105882C4}
{746781D2-7596-4EA3-BB0D-61CC7AC16C05}
{C19AA231-6CA3-476E-917F-FA214894C228}
{F4F1991A-384B-419C-924F-6BA7E38AFD73}
{2DEEE4D2-8278-4C50-B3FF-1563BB257804}