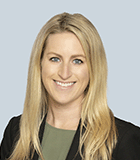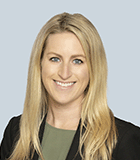 Morgan Wiseman is a director in the Real Estate Advisory Group, based in Chicago.
Morgan leverages more than nine years of real estate valuation and consulting experience in assisting real estate investment trusts and corporate and institutional owners/operators of real estate.
Morgan has gained notable valuation experience assisting clients with multi-family properties, industrial facilities, office buildings, medical office and health care facilities, mobile home parks, self-storage, hotels, retail malls, shopping centers, net-leased properties and other mixed-use properties. She has provided services for purchase price allocations, portfolio valuations, financing, fairness opinions, internal planning, as well as other purposes.
Morgan graduated from the University of Wisconsin – Madison, with a dual BBA in real estate and land economics as well as marketing. She currently holds Certified General Real Estate Appraiser licenses in the states of Colorado, Illinois, Indiana, Iowa, Maine, Michigan, Nebraska and Wisconsin. She is also a member of the Wisconsin Real Estate Alumni Association.
---
Valuation Advisory Services
Valuation Advisory Services
Our valuation experts provide valuation services for financial reporting, tax, investment and risk management purposes.
Real Estate Advisory Group
Real Estate Advisory Group
Leading provider of real estate valuation and consulting for investments and transactions
Return to top