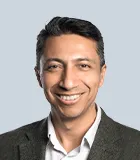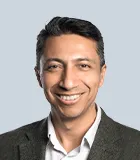 Michel Brun is a director in the Valuation Advisory Services practice, based in Melbourne.
Michel leverages more than 20 years of experience in corporate finance and valuations. Since 2011, he has focused on delivering half-yearly and yearly valuations of infrastructure assets located in Australia, the U.S. and the UK. He has valued all major classes of regulated and unregulated infrastructure assets for superannuation funds and for Australian state and federal governments. Michel 's experience also extends to preparing independent expert reports and valuations for financial reporting under the International Financial Reporting Standards and to support M&A.
Prior to joining Kroll, Michel served as Valuations Director at PwC, and before that, he worked at KPMG. For several years, Michel has advised many notable clients, which include Macquarie, HRL Morrison, and major energy utility companies in Australia, the U.S. and the UK. Michel has also advised major resources companies in Australia in the context of M&A, including Mitsui, Sojitz and Rio Tinto. In 2021 and 2022, Michel advised BHP in context of the company's listing unification. Additionally, he has advised Australian state governments and the Australian Federal Government on the valuation of rail projects, water utilities and telecommunications assets.
Michel holds a Master of Business Administration from Gabriela Mistral University. He also received a Graduate Diploma of Applied Finance from Kaplan Professional. He is a senior associate of the Financial Services Institute of Australasia.
---
Valuation Advisory Services
Valuation Advisory Services
Our valuation experts provide valuation services for financial reporting, tax, investment and risk management purposes.
Return to top