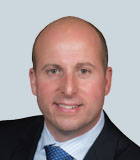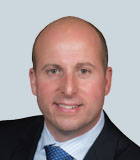 Michael Domin
Managing Director
Michael is a managing director of business development in the Fixed Asset Advisory Services practice and specializes in various aspects of Building Insurance Appraisal & Inspections, Equipment/Personal Property Insurance Appraisal and Inventory, Risk Pool Appraisals, Property Insurance Appraisal Updating Services and eRisk and Web-Based Reporting. He has more than 18 years of experience in the professional appraisal industry, and currently works to develop client solutions for private, public and nonprofit entities.
As a consultant, Michael completed infrastructure valuations for various public entities including counties, cities, independent park districts, municipalities, universities, colleges, risk pools and school districts. He specialized in the appraisal of building construction and water and wastewater utilities. In addition, he valued traditional and modern churches, parishes, convents, and rectories. He continues to provide quality assurance for church appraisals.
Michael has valued fixed assets and buildings for purposes of insurance, accounting, and property records. He has also completed infrastructure studies and performed valuations for compliance with GASB 34.
Michael joined American Appraisal (now Kroll) in 2000 and worked in various valuation consulting and management positions until 2008, when he joined the business development staff.
Education
Carthage College, Bachelor of Business Administration - Entrepreneurial Studies
---
Valuation
Valuation
Valuation of businesses, assets and alternative investments for financial reporting, tax and other purposes.
Valuation Services
Valuation Services
When companies require an objective and independent assessment of value, they look to Kroll.
Fixed Asset Advisory Services
Fixed Asset Advisory Services
Kroll provides clients the transparency they need by identifying, managing, and valuing their fixed assets.
Insurance Valuation Services
Insurance Valuation Services
Kroll provides commercial and personal property insurance valuation services (for fixed assets like buildings, plant and machinery) to clients worldwide.
Return to top