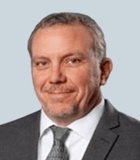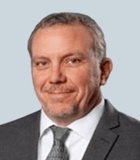 Michael Adsitt is a director in the Data Insights and Forensics practice, based in Seattle.
Michael leverages more than 20 years of experience working with corporate legal departments, implementing technology solutions that primarily focus on contract lifecycle management (and also include entity, document, security and IP management). He has worked on projects across a wide range of industries, including marketing, insurance, pharmaceutical, retail, energy and banking.
Prior to joining Kroll, Michael served as a director of technology for the COO of Nike, Inc., where he managed the technology stack for legal, the corporate secretary, the board of directors, aviation and insurance. Before that, he held the title of director of information security for Nike.
Michael has a deep knowledge in all phases of the software implementation lifecycle — from business process engineering, software selection and project scoping/pricing through system implementation and post-production support. He has worked with legal departments ranging from 10 to over 250 users and has interacted with all members of the department, including IT, paralegals, attorneys, management and the general counsel.
Michael specializes in guiding or performing any tasks associated with business process transformation and software implementation, including project management, requirements gathering, system and business process design and configuration, legacy data analysis and migration, system test planning and execution, user training and application support.
Michael has managed developers and business analysts through all phases of a software project. He can communicate at a technical level with developers and can effectively discuss complex software concepts with non-technical users. Michael is an accomplished trainer and can translate complex business and technical processes into non-technical terms.
Michael received a B.S. in computer science with a minor in mathematics from Boise State University and a B.S. in electrical engineering from Washington State University. Michael holds a B.S. in computer science, with a minor in mathematics from Boise State University and a BS in Electrical Engineering from Washington State University.
---
Data Insights and Forensics
Data Insights and Forensics
We are the leading advisors to organizations, providing expertise and solutions to address complex risks and challenges involving technology and data. We advise clients with services to address risks in disputes, investigations and regulatory compliance.
Return to top