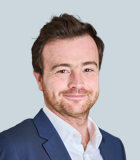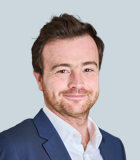 Matthew Wright
Managing Director
Matthew Wright is a managing director in the Fixed Asset Advisory Services practice, based in the Austin office. Matthew leverages more than 13 years of experience in the valuation of machinery and equipment, industrial and commercial property, and large civil works across several industries, including oil and gas, power, manufacturing, steelmaking and fabrication, cement plants, shipyards, ports, hospitals, pharmaceuticals, and food and beverage.
Prior to joining the firm, Matthew was as an associate director in the Asset Advisory team at Lambert Smith Hampton in London. In this role, he provided a range of consultancy services to insolvency practitioners and asset-based lenders. These services included valuations, sales advice and disposal of distressed businesses and all classes of industrial and commercial business assets. He has worked on several engagements, which include advising asset-based lenders on high-value assets, multimillion-pound auctions and private treaty sales of plant and machinery.
Matthew has provided valuations for insurance, claims, asset-based lending, purchase price allocation, restructuring and insolvency, financial reporting and taxation purposes. He has undertaken valuations in 46 countries with projects ranging from single sites to multiple locations. He has also worked with small and medium enterprises to global conglomerates where valuations have ranged from thousands to billions of dollars.
Matthew has co-founded a startup mapping and software service, utilizing satellite imagery and geospatial data to serve the energy insurance market.
He holds a Bachelor of Engineering in civil and structural engineering from the University of Leeds and a master's degree in quantity surveying from the University College of Estate Management.
---
Fixed Asset Advisory Services
Fixed Asset Advisory Services
Kroll provides clients the transparency they need by identifying, managing, and valuing their fixed assets.
Return to top