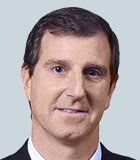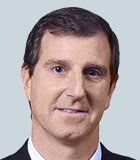 Matthew Dunn
Global Head of Cyber Risk Retainer
Matthew Dunn is the global head of Kroll's Cyber Risk Retainer practice, based in Nashville. Matt serves Kroll's clients with an exceptional combination of professional experiences garnered in his decades of service with the Federal Bureau of Investigation as well as in the practice of law handling litigation matters in both federal agency and private practice contexts. While with the FBI, many of Matt's assignments involved global investigations, which informs his perspective on cyber and other threats.
Matt joined Kroll after a distinguished 20-year career with the FBI, where in his final three years he served as the Supervisory Special Agent overseeing the FBI Cyber Crimes/Counterintelligence Squad in Nashville. During his tenure, he oversaw national security and criminal computer intrusion investigations, particularly those impacting victims in the Middle District of Tennessee. Concurrently, he also served as the Supervisory Special Agent for the FBI Memphis Division SWAT Team, to which he was appointed in 2011.
Prior to this assignment, from 2010-2014, Matt served as the Supervisory Special Agent for the FBI Nashville Violent Crime Gang Task Force. In this role, he was responsible for investigations focused on gangs/criminal enterprises and the most violent criminal offenders operating in that region. Matt began his career with the FBI as a Special Agent in the Philadelphia Field Office in 1997, where he was assigned to the Latin American/Caribbean Drug Squad. He subsequently was promoted in 2002 to a Supervisory Special Agent in the FBI's Terrorist Financing Operations Section in the Counterterrorism Division at FBI Headquarters in Washington, D.C. His responsibilities involved coordinating terrorist financing investigations on high-profile counterterrorism cases among the FBI, other U.S. Intelligence Agencies, and foreign partner entities.
From 2005-2010, Matt served as an Assistant Legal Attaché and opened the Toronto Sub-Office of the FBI's Ottawa Legal Attaché. During this time, Matt established productive liaison contacts to effectively coordinate multinational joint investigations with Canadian authorities where FBI criminal and national security investigations had a nexus to the Greater Toronto Area.
Earlier in his career, from 1992-1997, Matt served as an attorney in the Litigation Division of the Federal Deposit Insurance Corporation. He also served as a partner with the law firm of Hoffman and Dunn from 1994-1997, focusing on a variety of legal matters.
Education and Certifications
J.D., University of Bridgeport School of Law
B.S., University of Massachusetts
Awards and Recognition
FBI Director's Award for Special Investigative Achievement, 2008
National Intelligence Community's Certificate of Distinction, 2005
---
Cyber Risk
Cyber Risk
Incident response, digital forensics, breach notification, managed detection services, penetration testing, cyber assessments and advisory.
Cyber Risk Retainer
Cyber Risk Retainer
Kroll delivers more than a typical incident response retainer—secure a true cyber risk retainer with elite digital forensics and incident response capabilities and maximum flexibility for proactive and notification services.
Return to top