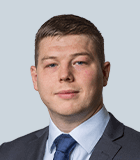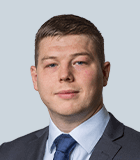 Matt Flegg
Senior Director
Matt Flegg is a senior director in the Forensic Investigations and Intelligence practice, based in London.
Matt leverages over 15 years of experience specializing in anti-illicit trade work, employee wrongdoing inquiries, and online abuse and other digital investigations, including use of tools, open-source intelligence and human intelligence sources. He has also used innovative investigative techniques on a range of matters, which include identifying smuggling networks, unmasking online bad actors and investigating leaks of confidential information.
Prior to joining Kroll, Matt served as a senior manager with an investigations company, focusing on anti-counterfeiting, grey market monitoring and analytics, and the training of law enforcement on a worldwide basis.
For several years, Matt co-managed a team working on a pan-European project to disrupt illicit trade of chemical products, through a combination of technology, controlled buyer interactions and site visits, and close working relationships with law enforcement. Due to his interest in developing innovative investigative methodologies, in one instance, crowdsourcing was used to quantify illicit trade flows of regulated products. This ultimately led to identification of the key individuals involved and the specific smuggling routes and methods used.
Matt has worked on numerous other noteworthy projects. These include leading complex investigations into leaks and thefts of confidential information from listed companies, using a range of investigative techniques — both physical and digital — to produce evidence that has led to successful legal proceedings and recoveries of the stolen information. One notable case for an FTSE 30 business involved the identification of a senior individual with unauthorized access to the CEO's mailbox and the resulting leaks of emails.
Matt has also investigated multiple instances of employee wrongdoing, often where there was a digital element. In one such instance of physical vandalism and subsequent online harassment, with a number of victims, a range of techniques were used, which included CCTV review, interviewing victims and suspects, and social media analysis. The evidence from this investigation led to the suspect being arrested and charged.
Additionally, Matt has managed several cargo theft investigations, resulting in successful recoveries and development of remediation strategies. One case included a process review to reduce the risk of insider threat alongside an external investigation into theft methodologies and the sale of stolen goods.
Matt holds a B.A. (Honors) in business management from Buckinghamshire New University.
---
Forensic Investigations and Intelligence
Forensic Investigations and Intelligence
Kroll's forensic investigations and intelligence team delivers actionable data and insights to help clients across the world make critical decisions and mitigate risk.
Return to top