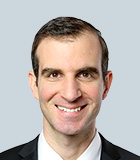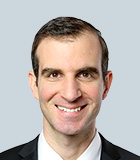 Mark Tekirian is a director in the Real Estate Advisory Group, based in Philadelphia. He leverages over 10 years of work experience and assists clients in real estate valuation and consulting.
Prior to joining the firm, he served as the primary appraiser for the valuation and analysis of a wide range of urban, suburban, and rural assets throughout the Northeast and Mid-Atlantic regions. Asset types appraised include hotels, automobile dealerships, C-stores/gas stations/ Quick-service restaurants, regional malls, affordable housing (Low-Income Housing Tax Credit and Project-Based Section 8 Housing) and skilled nursing facilities.
He has extensive exposure in appraisals, portfolio valuation, M&A, purchase price allocations for ASC 805 purposes, positive assurance, market feasibility studies and rent comparability studies. He advises clients for valuation on proposed, renovated, and existing structures for financial reporting, estate planning, financing and due diligence support.
Mark holds a BSBA in management from Kutztown University and a Master's degree in real estate from Drexel University. He is a certified general real estate appraiser in multiple states throughout the Northeast and Mid-Atlantic regions. He also received the MAI designation from the Appraisal Institute and has successfully undertaken numerous real estate and valuation courses.
---
Return to top