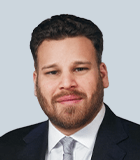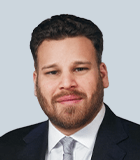 Mark Loucas
Associate Managing Director
Mark Loucas is an associate managing director in the Compliance Risk and Due Diligence practice at Kroll. Based in Washington, D.C, Mark is responsible for the direct and remote supervision of two research teams producing a spectrum of Know Your Customer and anti-money laundering (AML) due diligence reports.
Additionally, he provides operational and technological solutions and support for over 20 clients in the corporate and financial services space. During his eight-year career with Kroll, he has helped a leading U.S. credit card client validate a global third-party data set. In 2017, Mark received an award for demonstrating outstanding team leadership in Kroll's North America offices.
Prior to joining Kroll, he worked as a research associate at The Fund for Peace where he led the creation of the annual "Failed States Index" in Foreign Policy and collected and analyzed data for conflict risk. He also contributed to the creation and marketing of conflict assessment reports for extractive industry members.
Mark has a Master of Science degree from George Mason University's School of Public Policy. Additionally, he has a B.A. in international affairs (minor in geography) from The Elliott School of International Affairs at The George Washington University.
---
Return to top