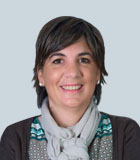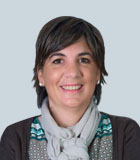 María Luisa Castrillo
María Luisa Castrillo is a managing director in the Madrid office and part of the Expert Services practice. She specializes in the field of insolvency and pre-insolvency, as well as restructuring and viability processes.
Prior to joining Kroll, María Luisa was partner at Forest Partners, a position she held from September 2007 to February 2019, at which time Forest Partners was acquired by Kroll.
She is currently the Administrator in various insolvency cases in progress in the Commercial Courts of Madrid, and has previously assisted the firm in some high-profile cases such as La Seda de Barcelona and its affiliates, Arte y Naturaleza (nearly 18,000 creditors), Promociones y Obras Tiziano, etc. Her experience also includes being appointed liquidator of several companies.
María Luisa is also specialized in the preparation of technical and expert witness reports, defending and ratifying evidence in court and in arbitration tribunals.
María Luisa built her wealth of knowledge as a member of KPMG's Forensic Department in Madrid, where she gained experience as a manager in the provision of services including the preparation and ratification of expert reports, arbitration procedures and issuance of binding rulings, and fraud investigations for the five years prior to joining Forest Partners.
She began her professional career in 1998 in Arthur Andersen (acquired by Deloitte), where she developed a strong grounding in accounting and audit matters, participating in audits of major Spanish and international clients of the firm.
Maria is exceptionally qualified with an Honors Degree in Economics and Business Studies from the University of Alcalá de Henares, and a graduate of a Master's Course in Taxation at Centro de Estudios Garrigues. She is a member of the Madrid Institute of Economists, No. 24,835 and the Register of Forensic Accountants (REFor) No. 1,518., a certified Business Accountant No. 11,167, registered in the Professional Roster of the Courts of Madrid, and registered in the roster of Insolvency Administrators kept by the Registry of Certified Business Accountants.
---
Expert Services
Expert Services
Independent expert analysis, testimony, advice and investigations for complex disputes and projects.
Investigations and Disputes
Investigations and Disputes
World-wide expert services and tech-enabled advisory through all stages of diligence, forensic investigation, litigation, disputes and testimony.
Bankruptcy Litigation and Solvency Disputes
Bankruptcy Litigation and Solvency Disputes
Expertise in disputes involving fraud, valuation, solvency, governance, plan treatment, and avoidance actions in the bankruptcy or insolvency context.
Distressed M&A and Special Situations
Distressed M&A and Special Situations
Kroll professionals have advised hundreds of companies, investors and other stakeholders at all stages of distressed transactions and special situations.