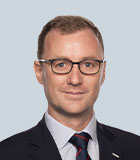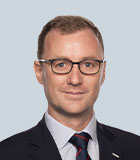 Marcus Ayres
Managing Director
Marcus Ayres is a managing director in the Restructuring practice, based in the Sydney office. He has over 20 years of experience in corporate restructuring and insolvency, including over 15 years of cross-border restructuring experience across North America, Asia and Europe.
Marcus focuses on special situations advisory to c-suite, boards and alternative capital providers. His expertise includes the development and implementation of turnaround plans for corporates in stressed financial situations, including providing safe harbor advice; advising boards, government and creditors in distressed situations; and developing and implementing restructuring solutions for hedge funds, private equity and banks with investments or loans to distressed entities.
Prior to Kroll, Marcus was a partner at EY in the Restructuring practice. While at EY, Marcus played an instrumental role in building out the firm's restructuring offering in Australia. Before EY, Marcus was a partner at PPB Advisory where he led the Sydney restructuring team.
Some of Marcus' most notable engagements include advising one of Australia's largest not-for-profit hospital groups undergoing a refinance during a period of major sector disruption; successfully assisting a large healthcare services provider undergoing a recapitalization program during a period of financial distress; advising a major shareholder in a key Australian infrastructure asset undergoing a major balance sheet restructure; and advising an Asia- based motor vehicle OEM on addressing major performance issues in Australia and developing operating model changes and market exit strategies.
Marcus is also licensed to take formal insolvency appointments where necessary and has overseen a large number of complex insolvency engagements including the Australian arm of Lehman Brothers, Queensland Nickel, Provident Capital and Newsat Telecommunications.
Who's Who Legal (WWL), has recognized Marcus Ayres as a thought leader in the WWL Thought Leaders Restructuring & Insolvency 2022 guide. Marcus was recognized in Who's Who: Restructuring and Insolvency 2018 and 2019. In 2016, Marcus was recognized as one of the rising stars among insolvency and restructuring practitioners globally in the Global Restructuring Review's list of The New Insolvency Advisors. The list includes 20 financial advisors under 40 years of age who have led some of the world's major restructuring assignments.
Marcus received a bachelor's degree in commerce from Sydney University, and is a Certified Chartered Accountant in Australia and New Zealand. In addition, he is a member of the Australian Restructuring, Insolvency and Turnaround Association and the Turnaround Management Association.
---
Bankruptcy Litigation and Solvency Disputes
Bankruptcy Litigation and Solvency Disputes
Expertise in disputes involving fraud, valuation, solvency, governance, plan treatment, and avoidance actions in the bankruptcy or insolvency context.
Restructuring
Restructuring
Financial and operational restructuring and enforcement of security, including investigation, preservation and realization of assets for investors, lenders and companies.
Corporate Finance and Restructuring
Corporate Finance and Restructuring
M&A advisory, restructuring and insolvency, debt advisory, strategic alternatives, transaction diligence and independent financial opinions.
Return to top