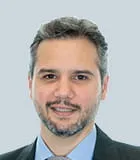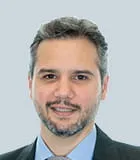 Marcos Tavares is a director in the Fixed Asset Advisory Services practice, based in Sao Paulo.
Marcos leverages more than 20 years of advisory and project management experience. He is a trusted advisor for the firm's construction and infrastructure disputes solutions. His expertise includes construction advisory, project management, dispute resolutions, contract and procurement, planning, finance, costs, risks, claims management and solving complex situations. Marcos advises private investors, investment funds, private equity, banking institutions and governments on dispute consulting, expert witness testimony and technical audit in challenging circumstances.
Prior to joining the firm, Marcos served as a director at Deloitte. He has published a huge number of expert witness reports, defending and ratifying evidence in various arbitration proceedings in Brazil. He has also managed teams for greenfield and brownfield project control and monitoring, advising clients on risk management, process structuring, contract management, scheduling, costs, procurement, and disputes in major projects.
Marcos holds a bachelor's degree in electrical engineering from Fundação Armando Álvares Penteado and a master's degree in project and construction management from FIA Business School.
---
Return to top