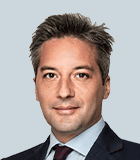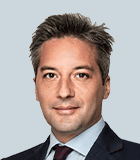 Marco De Bernardin
Associate Managing Director and Italy Country Leader
Marco De Bernardin is an associate managing director and Italy country leader for the Forensic Investigations and Intelligence practice, based in the Milan office. With 10 years of relevant experience, Marco has worked in both the public and private sector, conducting complex investigations in a variety of jurisdictions across Europe, Africa, and South East Asia, with a focus on Italy, Malta, Austria, Greece and the wider Mediterranean area.
Prior to joining Kroll, Marco worked as a consultant in New York and as a business analyst based in Freetown, Sierra Leone and Baku, Azerbaijan.
Marco leads a wide range of investigations for corporations, financial institutions, law firms and international organizations, including internal investigations, competitive intelligence, compliance-driven third-party screenings, litigation support and asset traces. He also supports Kroll's offices worldwide in complex investigative assignments, cross-broader asset searches, white collar crimes investigations and litigation support matters.
Over the years, Marco has led multiple investigations into leaks of information relating to intellectual property. He has also managed numerous complex due diligence investigations in relation to transactions, joint ventures and executive hires, enabling clients to mitigate risks and make informed business decision. He has worked with clients and their legal advisors on civil litigation cases that required a combination of computer forensics, analysis of public domain materials and intelligence-gathering. The in-country intelligence gathering assignments helped clients design risk mitigation strategies to support successful investments. He has also conducted many workplace investigations related to white-collar crime, workplace violence and harassment, and abuse of authority.
Marco graduated in political sciences at Roma Tre University. He received an M.A. in international relations with a concentration in strategic studies from Johns Hopkins University School of Advanced International Studies (SAIS).
---
Forensic Investigations and Intelligence
Forensic Investigations and Intelligence
Kroll's forensic investigations and intelligence team delivers actionable data and insights to help clients across the world make critical decisions and mitigate risk.
Return to top