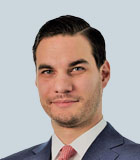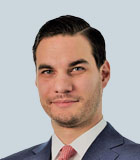 Marco Biersinger
Director
Marco Biersinger is a director in the Oil and Gas group of the Valuation Advisory Services practice, based in the Mexico City office. He leverages over eight years of experience in advising energy and infrastructure clients globally and works with multinational corporations, state-owned natural resource companies, energy regulators and governments in Latin America and the Caribbean, Europe, the Commonwealth of Independent States, the Middle East and Australasia.
Marco also has expertise in M&A, corporate and project financing across the capital structure, restructuring and valuation of infrastructure and energy assets and companies. He often acts as a sector liaison for other Kroll, teams globally, with focus on native Germany, Europe and Australasia.
He has worked on valuation projects for more than 100 exploration and production assets globally. Marco has provided buy-side and sell-side advice to oil and gas upstream clients, traditional and renewable power generation, power and oil and gas transmission assets, capital raising for upstream, liquid bulk storage and refining and petrochemicals projects, distressed acquisitions of a variety of operating assets and non-core asset divestment programs for national resource enterprises. He has also provided business development advisory to corporate clients, strategic advisory to governments and regulators regarding energy sector strategy and has collaborated on expert witness reports in international investment arbitration proceedings. Marco is a frequent speaker at industry conferences and often contributes to thought leadership pieces.
Prior to joining the firm, Marco has worked with Morgan Stanley Capital International (now MSCI) in Mexico and EY in Germany, serving a broad range of industries.
Marco holds a B.Sc. in business administration from the University of Mannheim. He is a member of the Association of International Petroleum Negotiators. He is fluent in Spanish, English and German.
---
Biersinger
/en/our-team/marco-biersinger
/-/media/kroll-images/headshots/marco-biersinger.jpg
people
{69686C52-C3A5-4F48-97D8-5546105882C4}
{2DEEE4D2-8278-4C50-B3FF-1563BB257804}
{C709DABB-FEDB-4060-9674-41B14868A4CC}