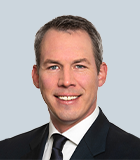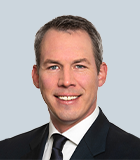 Marcel Etschenberg
Managing Director
Marcel Etschenberg is a managing director in the Forensic Investigations and Intelligence practice of Kroll, based in the Frankfurt office. He has 18 years of experience conducting fraud investigations and providing corporate compliance advisory services to clients across a variety of jurisdictions in Europe, Middle East, Asia and the Americas.
Before joining Kroll, Marcel was a partner with KPMG's German Forensic and Compliance practice. His previous role includes partner and authorized representative of the fraud investigation and dispute services and corporate compliance services team at EY in Germany and the U.S.
Marcel has vast experience in special investigations and the coordination of national and international investigations at large international corporations and medium-sized companies in various industries. He has also worked across varying jurisdictions where he was responsible for special investigations of subsidiaries of German companies in the Americas, China, the Netherlands, Italy, Poland, Czech Republic, the Middle East, Angola and South Africa.
Marcel received his 1. and 2. State Examination in the State of Baden-Württemberg and is a registered lawyer in Germany. He is fluent in German and English.
---
Etschenberg
/en/our-team/marcel-etschenberg
/-/media/kroll/images/headshots/managing-directors/marcel-etschenberg.png
people
{01699FB1-A280-41EA-B450-4639512275D3}
{55013783-9455-4D36-882A-1D17F8D58889}
{C3CDFD67-9703-400A-B17E-118CE9D7E4AB}
{047C49DE-F44A-4E06-9DE8-782E565F291A}
{C6E677F2-B5B4-485D-AA0E-9FBAA922A793}
{DE563436-603A-4189-95C9-694668C73511}
{8F72293A-8F2E-4A71-919B-6F70C96E9322}
{C811D92E-614C-417A-AF4F-EB80E516C701}
{123DA9E3-C43A-43ED-9B32-F3E6E92EC400}
{0517A987-4628-4F79-BEB4-894DB6FBF8BA}
{642ACBF7-B15D-49F5-8329-30430921EB04}
{70E25357-B690-49B8-948F-958DAD26DCD4}