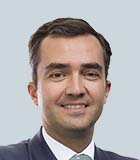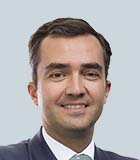 Luis Oller
Senior Director
Luis Oller is a senior director in the Madrid office and part of the Expert Services practice. He is an energy industry specialist providing professional services related to forensic practice in litigation scenarios and disputes (expert evidence, arbitration, mediation, investigations and insolvency), business crises, operational and financial restructuring and transactions (assistance with the sale of undertakings, valuations and due diligence processes).
Prior to joining Kroll, Luis was a director at Forest Partners, which was acquired by Kroll in February 2019. Before that, he worked in utilities at Iberdrola, where he formed part of the Gas Distribution division, and Alpiq, where he was Chief Regulation, Strategy and Development Officer. Luis has also provided professional energy consultancy services at Deloitte and PricewaterhouseCoopers, where he was responsible for services related to energy regulation. Luis took part in numerous projects involving preparing independent industry and expert witness reports, defending and ratifying the reports in competent courts and arbitration tribunals, as well as regulatory and market due diligence procedures related to energy assets transactions.

Over the course of a career spanning more than 20 years, Luis has gained broad experience in the energy industry and developed a profound understanding of energy regulations, especially in the fields of electricity and natural gas, and in the valuation of energy assets and businesses.

Luis received a degree in mining engineering from the Polytechnic University of Madrid, where he majored in energy and fuels. He has also taught courses and presented at numerous seminars and workshops on energy industry subjects.
---
Expert Services
Expert Services
Independent expert analysis, testimony, advice and investigations for complex disputes and projects.
Bankruptcy Litigation and Solvency Disputes
Bankruptcy Litigation and Solvency Disputes
Expertise in disputes involving fraud, valuation, solvency, governance, plan treatment, and avoidance actions in the bankruptcy or insolvency context.
Return to top