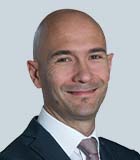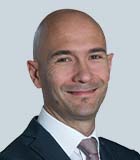 Luca is a director in the Kroll Real Estate Advisory Group (REAG) based in Turin, Italy.
He is responsible for loan activity and services in the REAG 4 Loans department that include supervising valuation activities, project management and technical support in the development of information technology applications to manage valuation workflow activities.

Luca has over 20 years of experience in the real estate industry and has worked for the Property Consulting department and Investment and Valuation department at the REAG before starting work in the REAG 4 Loans department. He began his career as a consultant for technical professional offices located in Cuneo, in Northern Italy.

He holds a diploma in surveying from the Technical Institute "M.Eula" in Savigliano (Cuneo).
---
Real Estate Advisory Group
Real Estate Advisory Group
Leading provider of real estate valuation and consulting for investments and transactions
Valuation
Valuation
Valuation of businesses, assets and alternative investments for financial reporting, tax and other purposes.
Return to top