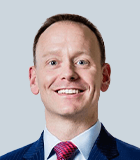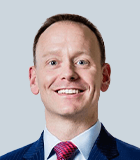 Louis J. Vetter
Associate Managing Director
Louis J. Vetter is an associate managing director in the Forensic Investigations and Intelligence practice of Kroll, based in the New York office. He leverages more than two decades of experience in financial investigations, forensic accounting, integrity monitoring, internal auditing and litigation consulting. Throughout his career, he has managed multiple high-profile consultancies and regulatory monitorships.
Before joining Kroll, Louis was a director in the forensic audit sector of a leading investigative consultancy. His forensic accounting expertise has been instrumental in the resolution of numerous complex financial investigations and litigation matters. His wide-ranging roles in the public and private industries include an associate director in the Disputes and Investigations practice of an international consulting company, manager of internal audit in Participations and Contract Accounting for New Line Cinema/Warner Bros., and accountant and auditor with leading public forensic accounting and advisory firms.
Louis received an MBA from Fordham University and a BBA in accounting from Hofstra University. He is also a certified public accountant licensed to practice in New York. Additionally, he is certified as a fraud examiner, an anti-money laundering specialist, a valuation analyst and an internal auditor.
---
Forensic Investigations and Intelligence
Forensic Investigations and Intelligence
Kroll's forensic investigations and intelligence team delivers actionable data and insights to help clients across the world make critical decisions and mitigate risk.
Return to top