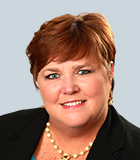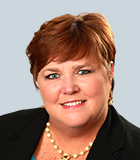 Lori L. Castaneda
Senior Director
Lori Castaneda is a senior director in the Settlement Administration practice. She is based in Philadelphia.
Lori has more than 20 years of experience in the legal industry and is a highly skilled strategist with a consultative approach to client service delivery. Prior to joining Kroll, Lori was a vice president at Garden City Group, where she was responsible for the management of over 120 employees and the project administration success in over 250 cases valuing more than $20 billion. She has been involved in the successful administration of hundreds of high-profile class action settlements. Her long-standing relationships with plaintiff, defense and corporate clients coupled with her hands-on industry insight have contributed to her excellent reputation for advancing complex projects in collaboration with Counsel.
Lori has established herself as a strategic problem-solver who is well-known for her ability to assess complex matters and develop solutions for critical administrative tasks. These include the management of unique class member outreach and public relation programs; the integration, analysis and management of data from multiple sources; and the handling of multifaceted claims. She frequently consults with clients at the pre-settlement stage, providing strategic advice to ensure the administration process is structured efficiently.
Lori has successfully worked on and managed many complex and diverse high-profile cases, including the historical Indian Trust Settlement (Cobell v. Salazar) and In Re: Air Cargo Shipping Services Antitrust Litigation, along with many significant consumer settlements, including Red Bull False Advertising Litigation, In Re: Classmates.com Consolidated Litigation, AT&T Wireless class action settlement, Arthur et al. v. Sallie Mae, Inc. and the NH Medical.
Malpractice Underwriting Insurance Litigation. In addition to significant case settlements, Lori has handled several highly visible remediation and product recall matters.
Lori has also worked in corporate mergers and acquisition administration for more than 20 years. During that time, she supervised a large office where she was responsible for strategic focus, process improvements and revenue growth, in addition to operations, client services and sales.
Lori holds a J.D. from the University of the Pacific, McGeorge School of Law and is active with the California State Bar. She also holds an undergraduate degree from Santa Clara University.
Speaking Engagements
Rule 23 Changes: Are You Ready for the Digital Wild Wild West?, Virtual, (October, 2018)
---
Return to top