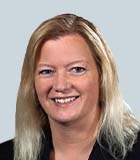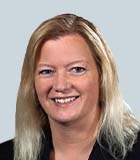 Linda Sweet
Senior Advisor
Linda is a senior advisor in Milwaukee in the Valuation Advisory Practice with 24 years of valuation experience. She performs valuation analyses of business enterprises, capital stock, and intangible assets for various purposes including purchase price allocations, impairment testing, fresh-start accounting, corporate restructuring and tax planning, and estate and gift taxes.
Additionally, she has performed numerous tax-related assignments such as international reorganizations and the valuation of closely held securities, and she has issued opinions on discounts for restricted securities. Linda has also been involved in providing fairness and solvency opinions in connection with merger and acquisition transactions and corporate reorganizations. She has presented testimony as an expert witness.

Linda has served corporate clients in many industries on a global basis including steel and industrial products, consumer products, packaging, lottery and gaming, air transportation, transaction processing, automotive products, and distribution and retail.

Linda has extensive experience appraising business enterprises and capital stock, as well as intangible assets including brands/trademarks, patented and unpatented technology, proprietary software, game libraries (content), customer contracts and customer relationships, distributor networks, contracts, license agreements, noncompetition agreements, in-process research and development, and others.
---
Valuation
Valuation
Valuation of businesses, assets and alternative investments for financial reporting, tax and other purposes.
Valuation Services
Valuation Services
When companies require an objective and independent assessment of value, they look to Kroll.
Return to top