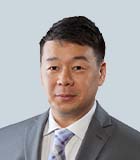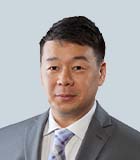 Leo Miki
Managing Director
Leo Miki is a managing director in the San Francisco office of Kroll and is part of the Valuation Advisory Services practice. Leo specializes in financial reporting and tax valuations in the energy industry.
He has performed numerous valuation services for financial reporting and tax purposes for large and middle-market companies in the Power and Utility, Petroleum, Construction and Engineering, Financial Services, Consumer Products, and Insurance Industries. Valuation experience includes valuation of tangible assets, intangible assets, business enterprises and share value/royalty interest for purposes such as ASC 805 and §1060 Purchase Price Allocation, ASC 350 Goodwill and ASC 360 Impairment Analysis, Tax Restructuring and FIRPTA, valuation for federal and state grants/incentives, §864(e) Fair Market Value Interest Allocation Elections and Studies; and ASC718/IRC§409A Share Based Compensation.

Leo has performed valuation services for global and regional companies including Occidental Petroleum, Peabody Energy, Tronox Limited, Osaka Gas, NRG Energy, Exelon, Schlumberger Ltd., AES, Covanta, Foster Wheeler, InterGen, Haliburton, Dresser, Inc., EnergySolutions, URS Corporation, Jacobs Engineering, Tutor Perini Corporation, GenCorp, JVC Kenwood Corporation, Citibank, and Mitsubishi UFJ Group .

Leo received his B.S. in economics from the Boston University, Master of Business Administration from Pennsylvania State University and his Mater of Science in Finance from Boston College.
---
Valuation
Valuation
Valuation of businesses, assets and alternative investments for financial reporting, tax and other purposes.
Tax Services
Tax Services
Built upon the foundation of its renowned valuation business, Kroll's Tax Service practice follows a detailed and responsive approach to capturing value for clients.
Tax Valuation
Tax Valuation
Kroll specializes in tax valuation-related consulting.
Valuation Services
Valuation Services
When companies require an objective and independent assessment of value, they look to Kroll.
Return to top