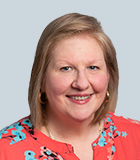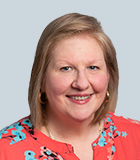 Laura Campbell is a director in the Restructuring Administration practice, based in New York. Laura leverages over 30 years of experience, overseeing all claim processing, data management, legal notice intake and related quality assurance.
Prior to joining Kroll, Laura worked as a senior case manager at Donlin Recano and Epiq Systems, two claims and noticing agents. She has also held positions as manager of administrative services at Integrated Resources and Paralegal/Litigation Document Manager at Kaye Scholer LLP.
Laura has led and managed the administration of large Chapter 11 cases, including Cengage Learning, Inc., Rural/Metro Corp., Silicon Graphics, United Retail Group, Inc., Citation Corporation, Global Home Products LLC, The Discovery Zone, Grand Union and Sunbeam Corp.
---
Return to top