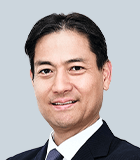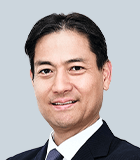 Kunio Sakaide
Managing Director and Head of Japan Desk
Kunio Sakaide is a managing director in Kroll's Forensic Investigations and Intelligence practice and head of the Japan Desk for Kroll in Singapore, which today is a dynamic strategic hub for numerous multinational corporations operating in the Asia-Pacific region.
Kunio primarily focuses on serving Japanese companies, financial institutions and professional services firms based in this region where their investments and operations have been continuously growing. He specializes in providing not only pre-investment due diligence, but also post-investment risk consulting support, including fraud/corruption investigations, risk management, competitive benchmarking and litigation support. He has also coordinated numerous discreet and covert intelligence operations investigating hostile groups targeting corporate clients.
Since joining Kroll's Tokyo office in 2003, Kunio has played a pivotal role in the firm's sustained growth in Japan and the APAC region for more than 12 years, successfully nurturing relationships with a number of key Japanese clients. He has served clients in diverse industries with a wide variety of engagements, from due diligence, to highly sensitive political cases, to complex fraud investigations. Kunio also has extensive experience conducting security audits at commercial building complexes, data centers, government contractor plants, port facilities and condominiums.

Earlier in his career, Kunio provided security consulting services, including VIP protection, at international conventions and World Cup Soccer events in 2002; investigated credit card fraud and prevention of such crimes for American Express Japan; and worked as a cyber-terrorism researcher at Business Executives for National Security in Washington, D.C.
Education & Certification
Columbia University, Master's Degree, International Affairs
Chuo University
U.S. Certified Fraud Examiner
Qualified Internal Auditor in Japan
---
Forensic Investigations and Intelligence
Forensic Investigations and Intelligence
Kroll's forensic investigations and intelligence team delivers actionable data and insights to help clients across the world make critical decisions and mitigate risk.
Return to top