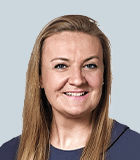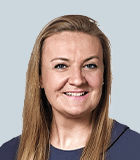 Kristina Isert
Chief Revenue Officer, Governance and Risk Advisory
Kristina Isert is the Chief Revenue Officer for the Governance and Risk Advisory practice, based in London. Kristina leverages more than 20 years of experience building high-performing sales and business development teams and devising commercial strategies to service clients in North America, Europe and Asia.
Her experience includes working with clients across a wide range of industry sectors and leading tactical client development efforts across financial institutions, corporates, private equity and law firms.

Kristina leads efforts to promote intercompany partnerships and generate new revenue streams through joint go-to-market strategies across compliance and regulation, environmental, social, and governance, and investigations and disputes. Kristina focuses on the provision of holistic client satisfaction across Kroll's suite of services, ensuring access to Kroll's industry leaders and experts, while promoting technology enabled service solutions to maximize efficiencies and realize valuable data insights.

Prior to her current role at Kroll, Kristina served as Global Head of Sales in the Compliance Risk and Diligence practice where she led cross-regional efforts to consistently grow revenue performance. Before that, Kristina served as Regional Sales Manager at Dow Jones, where she successfully led the growth of the business through direct sales and partnership relationships across EMEA.

Kristina received an M.Sc. degree in economics from Maastricht University and is fluent in German.
---
Isert
/en/our-team/kristina-isert
/-/media/kroll/images/headshots/kristina-isert.png
people
{A3EB9E2E-8783-4B02-B2B2-343CD13039FB}
{55013783-9455-4D36-882A-1D17F8D58889}
{C3CDFD67-9703-400A-B17E-118CE9D7E4AB}
{047C49DE-F44A-4E06-9DE8-782E565F291A}
{C6E677F2-B5B4-485D-AA0E-9FBAA922A793}
{642ACBF7-B15D-49F5-8329-30430921EB04}
{70E25357-B690-49B8-948F-958DAD26DCD4}