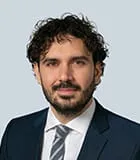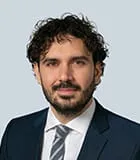 Constantin "Kostas" Bounas is a director in the Business Modelling and Analytics practice, based in London.
Kostas leverages more than nine years of experience in delivering transaction models, advising on leverage buyouts (LBO), bolt-on transactions and refinancing, restructuring complex capital structures, and designing and delivering data analytics solutions for business strategic decisions with the aim of creating value.
Prior to joining Kroll, Kostas worked as an associate director in the Debt Advisory practice at Zeus Capital, where he engaged with credit funds and banks by building out relationships and introducing new opportunities. He advised private equity firms and management teams on identifying and implementing optimal capital structures and managed transaction deliverables, preparing and supervising the production of due diligence materials, financial models, investment memos and other materials for LBO, management buyouts (MBO), bolt-on and restructuring transactions. Kostas has also been part of EY's and KPMG's business modelling and analytics teams, delivering on engagements across Europe for clients in private equity, banking, insurance, and wealth and asset management.
Kostas holds a post-graduate degree in accounting and finance from the London School of Economics and Political Science and a bachelor's degree in mathematics and economics from the University of Strasbourg. He is also a Chartered Financial Analyst (CFA). He is fluent in English, French and Greek.
---
Business Modelling and Analytics
Business Modelling and Analytics
Our Business Modelling and Analytics team supports clients' strategic decisions by providing robust quantitative solutions and delivering actionable insight from data.