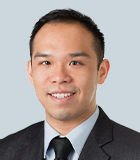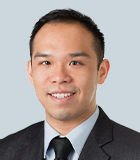 Kalec has more than 13 years of experience focusing on corporate and individual insolvency, asset tracing, forensic and other investigation, receivership, dispute resolution and the preparation of expert report and liquidation analysis.
Kalec's recent work includes the liquidation of a cryptocurrency trading platform in Hong Kong, liquidation analysis for listed companies and/or their subsidiaries, sale of companies in receivership which hold development projects in Hong Kong or PRC, valuations of companies in support of shareholder dispute and divorce proceedings, forensic analysis and investigation of fraudulent transactions, analysis of financial and operational affairs of companies supporting legal proceedings on professional negligence claims and identification of money laundering activities in support of criminal proceedings in Hong Kong.
His assignments cover various industries including scrap metal recycling, cryptocurrencies, property investment and development, manufacturing, and international shipping and trading. These assignments involve a number of jurisdictions including Hong Kong, PRC, Macau, Cayman Islands, BVI, Australia, Singapore and USA.
Kalec was seconded to the Cayman Islands and the British Virgin Islands where he worked on a number of cross border insolvency assignments. Kalec speaks Cantonese, English and Mandarin.
Professional Affiliations and Academic Qualifications
Certified Public Accountant, CPA Australia
Member of the Hong Kong Institute of Certified Public Accountants Restructuring and Insolvency Faculty
Master of Science in Finance and Investment, Durham University, United Kingdom
Bachelor of Science in International Business, Loughborough University, United Kingdom
Specialist qualification in insolvency, SQ (Insolvency), awarded by the Hong Kong Institute of Certified Public Accountants
Expertise
Asset tracing and realization
Bankruptcy
Business valuation
Expert report
Forensic accounting
Investigation of fraudulent transactions
Litigation support
Liquidation
Liquidation analysis
Receivership
Shareholder disputes
Solvency analysis
---
Restructuring
Restructuring
Financial and operational restructuring and enforcement of security, including investigation, preservation and realization of assets for investors, lenders and companies.
Return to top