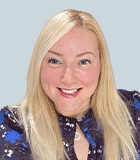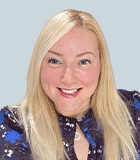 Julie Pearce
Chief Compliance Officer
Julie Pearce is the Chief Compliance and Money Laundering Reporting Officer for Kroll. She has over 30 years of Energy and Financial Services experience, with the last 17 years of her career being in senior compliance roles.
Julie has a proven track record in building successful compliance functions at a regional and global level, including teams, processes, governance and policies. She is a commercially minded, results focused professional who brings the broad perspective needed to truly understand and confidently address all compliance, regulatory and ethical issues. Her skills set and expertise includes all aspects of corporate compliance, including Anti Money Laundering, Anti Bribery & Corruption, managing ethical issues, policy development, training, regulation, risk analysis, regulation and sanctions.
She joined Kroll in 2017 and is based in London where she carries out her role as head of Krolls global compliance team. Prior to joining Kroll, Julie held senior compliance director positions at a major US energy company and at a US commodity trading firm.
Julie has a BSC in Environmental Science from Kingston University and holds two diplomas in Compliance management and financial crime from the International Compliance Association. She also holds the FCA regulated positions of SMF 16 (Compliance Oversight) and SMF 17 (Money Laundering Reporting Officer) at the firm.
---
Return to top