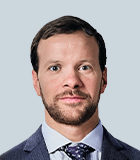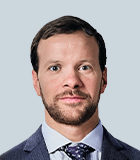 Julian Grijns
Managing Director
Julian Grijns is a managing director in the Forensic Investigations and Intelligence practice of Kroll, based in the New York office. With over 20 years of consulting experience in complex matters, Julian is an expert in gathering information from disparate sources and identifying patterns of misconduct. Julian's experience is founded in rigorous research methodologies and years of strategic analysis of corporate operations.
He has participated in numerous diverse engagements, serving clients that include private and public entities, financial services and law firms, and high-net-worth individuals with asset recoveries, domestic and international due diligence, litigation support, employment issues, and business intelligence.
Since joining Kroll in 2004, Julian has led and participated in a wide range of assignments, including internal fraud investigations, the Foreign Corrupt Practices Act (FCPA), counterfeit and intellectual property (IP) matters, asset searches and recovery, transaction due diligence, and business and competitive intelligence matters for clients around the world. Other areas of expertise include litigation support investigations, trade secret theft, proxy fights and hostile takeovers, and employment issues.
Working with Kroll's Cyber Risk practice, he has led a number of cyber security assessments for mid-market and Fortune 500 firms. His assignments in this area have involved comprehensive assessments of an organization's protection of physical and electronic data; evaluation of systems, applications and relationships with third parties; and a company's ability to detect, respond to and mitigate threats.
Before joining Kroll, Julian specialized in competitive intelligence research at Towers Perrin, where he served as a manager. He was previously a research associate and consultant with New York Consulting Partners, a supply chain consultancy, and started his career as a paralegal in the M&A practice of Skadden, Arps.
Julian has worked on a diverse array of FCPA investigations in Latin America, the Caribbean, the Middle East and Asia. He has led investigations to evaluate post-merger bribery concerns, joint ventures, and investments in the gaming industry and targeted investigations for multinationals and state-owned enterprises to identify and document potential FCPA violations. In one case, Julian led the investigation for a state-owned company of a Caribbean government into rumors that the head of procurement held an interest in an offshore company. Julian led an extensive review of computers, emails and financial records, and interviewed employees and vendors. Kroll identified and documented an extensive 12-year fraud involving kickbacks from nearly a dozen vendors. The subject laundered the proceeds of his fraud through real estate and bank accounts in the U.S. and offshore. Kroll referred the case to the U.S. Department of Justice leading to the successful sentencing of the subject for money laundering and violations of the FCPA. Kroll's evidence was also used to support parallel civil proceedings and settlements with several of the vendors.
He has worked on hundreds of litigation support assignments during his tenure at Kroll. In one matter, he worked with the counsel of a major New York investment bank that was defending itself against claims by two former employees seeking hundreds of millions in damages. The investigation documented numerous breaches of company policy and performance issues for both employees and helped the bank reach a favorable settlement.
Julian has extensive experience in corporate and proxy contests. In one case, he led the investigation on behalf of outside legal counsel to a mid-market industrial firm to evaluate the independence, track record and reputation of dissident board nominees, and assess the track record and motivations of an activist investor and its relationship with a competing industrial company. Kroll's investigation identified conflicts of interest, misrepresentations and undisclosed relationships that supported a favorable settlement. In another case, Julian assisted an international real estate investment fund's effort to unseat several board members of a U.S.-based REIT. Kroll's work documented numerous cases of conflicts of interest and relationships among board members and executive management.
Julian has a diverse array of experience in matters involving the theft of trade secrets, trademark infringement, counterfeiting, product diversion and tariff evasion. Julian led an investigation for a quantitative hedge fund concerned about the potential theft of the fund's trade secrets. Working with Kroll's Cyber Risk team, he identified a number of documents indicating that employees used complex measures to alter file titles, metadata and other document properties in an effort to conceal their theft of confidential fund materials, including two of the firm's proprietary trading algorithms. Julian worked with outside legal counsel to present evidence to support the prosecution of the former employees, who were ultimately convicted and sentenced.
Since joining Kroll, Julian has worked on domestic and international asset search investigations for Fortune 100 companies, individuals and judgment creditors. His experience includes investigating assets belonging to high-net-worth individuals and families, sovereign countries, heads of state, state-owned entities, and others seeking to conceal wealth through complex corporate networks or flight capital havens. He has been named in Who's Who Legal's list of asset recovery experts.
He holds a B.A. from Vassar College.
---
Forensic Investigations and Intelligence
Forensic Investigations and Intelligence
Kroll's forensic investigations and intelligence team delivers actionable data and insights to help clients across the world make critical decisions and mitigate risk.
Return to top