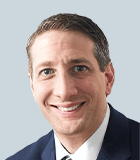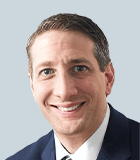 Juan Cruz Amirante
Associate Managing Director and Head of Argentina Office
Juan Cruz Amirante is an associate managing director with Kroll's Forensic Investigations and Intelligence practice, based in Buenos Aires, from where he leads Kroll's operations for Argentina, Bolivia, Chile, Paraguay, and Uruguay. Juan Cruz is responsible for managing, executing, and supervising anti-money laundering (AML) and financial investigations, as well as business intelligence projects for local and multinational companies, both public and private.
He helps clients mitigate risks, detect corporate fraud, and strengthen internal controls and procedures to prevent future fraud.
Juan Cruz also leads Kroll's financial advisory services for Argentina, Uruguay, Paraguay, Chile, and Bolivia. In this position, he is responsible for forensic accounting and AML services, forensic financial investigations (corporate internal investigations) and litigation consulting, business valuation, insurance claims quantification, data analysis and visualization, corporate restructuring services, and business intelligence.
Juan Cruz has ample and proven experience in AML projects and has been responsible for coordinating and managing numerous cases, implementing and reviewing comprehensive prevention programs, training staff, and preparing reports for authorities. He has worked on AML matters for financial institutions throughout Latin America, including Argentina, Paraguay, Uruguay, Chile, Peru, Honduras, Guatemala, Colombia, Mexico, and Panamá.
Professional Experience
Anti-Bribery and Corruption
Led a significant number of forensic investigations in Latin America and the United States related to investigations of bribery (FCPA/UKBA), asset manipulation and misappropriation, earnings management concerns, contract disputes, post-acquisition disputes, and business operational matters. His field of expertise includes cases related to business valuation, certifications to comply with rules of regulatory entities, business consulting services in the purchase of shareholdings, advisory services in due diligence investigations, asset recovery investigations, and mergers and acquisitions.
Sarbanes-Oxley Implementation
Helped a Fortune 500 publicly traded company document, evaluate, and demonstrate the adequacy and effectiveness of its internal controls in connection with Section 404 of the Sarbanes-Oxley Act.
Internal Controls Review and Recommendations
Juan Cruz has developed, recommended, and helped to implement best practice internal controls designed to strengthen and unify a company's internal control framework in several global organizations. These best practice controls cover a wide range of activities, including approvals, authorizations, verifications, reconciliations, access controls, change management, reviews of operating performance, security of assets, and segregation of duties.
Expertise
Anti-Money Laundering
Anti-Bribery and Anti-Corruption Services
Complex Financial Investigations
Regulatory Inquiries Investigations
Corporate Intelligence
Due Diligence Investigations
Dispute Advisory Services
Expert Witness and Litigation Support
Compliance Reviews
Gap Analysis
Asset Recovery Investigations
Education and Certifications
Master in Finance, Torcuato Di Tella University (UTDT)
Buenos Aires University (UBA), Certified Public Accountant (CPA)
Certified Anti-Money Laundering Specialist (CAMS)
Certified Fraud Examiner (CFE)
Affiliations & Memberships
Anti-Money Laundering Commission
Institute of Chartered Accountants, Buenos Aires
Languages
Spanish – Native
English – Fluent
---
Forensic Investigations and Intelligence
Forensic Investigations and Intelligence
Kroll's forensic investigations and intelligence team delivers actionable data and insights to help clients across the world make critical decisions and mitigate risk.
Financial Investigations
Financial Investigations
Global, efficient investigations into allegations of fraud, bribery, corruption and money laundering.
Return to top