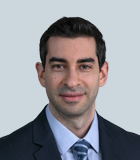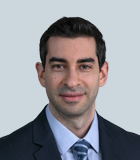 Joshua Haber
Associate Managing Director
Joshua Haber is an associate managing director in the Compliance Risk and Diligence practice, based in Washington, D.C.
Joshua leverages more than eight years of experience overseeing complex due diligence investigations and advising Fortune 500 corporations in the energy, financial, sports and entertainment sectors. He specializes in advising clients on third-party and vendor screening and pre-transactional due diligence.
Notably, Joshua has helped a Fortune 100 corporation manage and expand its global third-party compliance program and a multinational renewable energy company vet potential partners in Central and South America. In addition, he has supported an international athletic organization's third-party and vendor screening program.
Since joining Kroll, Joshua has authored investigative due diligence reports that have helped clients navigate operations in high-risk jurisdictions, particularly in the Middle East and North Africa, and has overseen multiple research teams based in North America. He has also developed and directed internal training programs on topics including open-source research, human intelligence analysis and business writing and editing.
Prior to joining Kroll, Joshua served as a research associate at New America, public policy think tank, where he conducted research focused on Middle East policy issues. Before that, he held the title of assistant editor with Foreign Policy's "The Middle East Channel."
Joshua received a B.A. in international affairs and an M.A. in Middle East Studies from The George Washington University's Elliott School of International Affairs. He is also a Certified Global Sanctions Specialist (CGSS) and a member of the Association of Certified Anti-Money Laundering Specialists (ACAMS).
---
Compliance Program Consulting
Compliance Program Consulting
Kroll is trusted by companies worldwide to help establish policies and programs aimed toward preventing fraud and complying with anti-money laundering (AML) and anti-bribery and corruption regulations.
Return to top