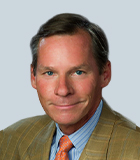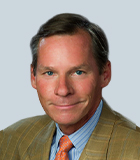 Joseph Zvesper
Executive Vice Chairman
Joe was the Chief Executive Officer as well as Chairman of the Board of Directors of American Appraisal prior to the company's acquisition by Kroll. He is now an Executive Vice Chairman at Kroll. He maintains offices in New York, London and Milwaukee.
Prior to joining American Appraisal (now Kroll ) in 1993 as Executive Vice President & CFO, Joe held various senior consulting and practice development positions with Price Waterhouse. He has extensive experience in the mergers & acquisitions arena both as an advisor and investor.

Joe is a certified public accountant and earned his university degree in Accounting and Economics (magna cum laude) from Carroll University in 1976.
---
Valuation
Valuation
Valuation of businesses, assets and alternative investments for financial reporting, tax and other purposes.
Valuation Services
Valuation Services
When companies require an objective and independent assessment of value, they look to Kroll.
Fixed Asset Advisory Services
Fixed Asset Advisory Services
Kroll provides clients the transparency they need by identifying, managing, and valuing their fixed assets.
Return to top