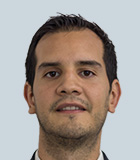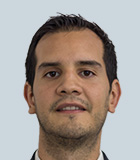 Jorge Yanez is a director in the Real Estate Advisory Group, based in Mexico City.
Jorge leverages more than 11 years of valuation and consulting experience. Jorge's expertise includes market research, valuations, analysis of highest and best usage, and real estate feasibility studies in the United States, Canada, Latin America, and the Caribbean.
Prior to joining the firm, Jorge served as a senior consultant at Deloitte in Real Estate Consulting. Jorge has undertaken appraisal assignments for various property types, including residential, commercial, industrial, office, hospitality, hospitals, urban land, rural property, and buildings with a public service vocation. His clients include Credit Suisse, Procter & Gamble, Johnson Controls, John Deere, Cinépolis, Belmond, Tyson Foods, Wells Fargo, Diamante Cabo, Cabo Cortés, and Chileno Bay.
Jorge holds a bachelor's degree in civil engineering from Universidad Anahuac Mexico. He is an accredited appraiser with the American Society of Appraisers (ASA). Jorge is also involved with the Appraisal Institute's appraisal courses. Additionally, he holds a Machinery and Equipment Valuation 201, 202, 203 and 204; and the Real Estate Development Diploma.
---
Return to top