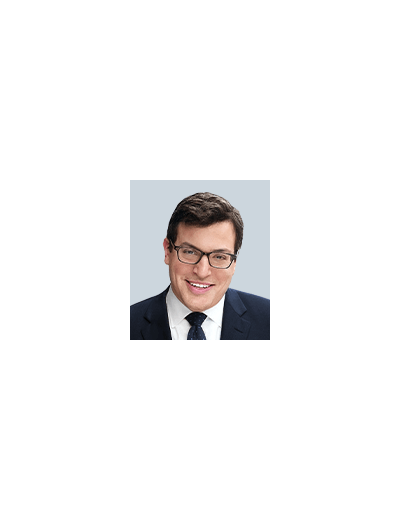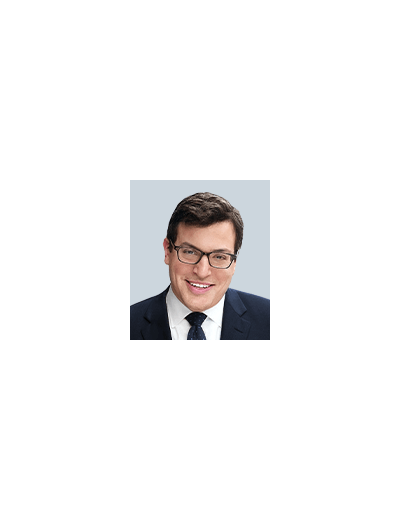 Jordan L. Strauss
Managing Director
Jordan Strauss is a managing director in the Forensic Investigations and Intelligence practice of Kroll, and a Kroll Institute Fellow, based in the Philadelphia office. Often working for boards of directors, CEOs and general counsel, his focus is on existential problems, and helping his clients prevent and address threats to their competitiveness, security and prosperity.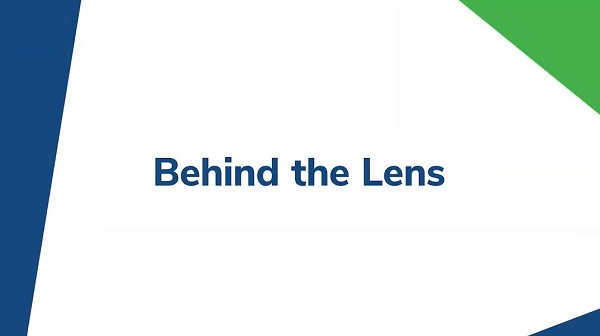 A former White House and U.S. Department of Justice (DOJ) official, and a former federal prosecutor and trial attorney, Jordan often works with clients experiencing serious threats, false accusations of misconduct, or known problems that require a remedy. He advises on the most sensitive issues that organizations and people may face. His clients include large financial institutions, technology companies, manufacturing companies, large and small non-profit organizations, educational institutions, law firms, and defense and technology firms. Jordan is accustomed to late-night and weekend emergencies and is on speed dial for several law firms and organizations.
In working with his clients, Jordan's goal is for them to emerge stronger and more competitive—not merely for them to survive. Jordan has managed the holistic response to unfounded misconduct allegations, helped organizations manage serious misconduct (and the attendant self-reporting and remediation activities), addressed data breaches and data leaks, helped clients understand executive misconduct allegations, advised on internal security issues and helped advise on major pre-transactional risks, particularly in the fraud, compliance and enforcement space.
Jordan has given sworn testimony and led and participated in countless tabletop and full-scale exercises relating to crisis readiness. In the investigative context, Jordan's clients value his ability to fact-find while treating interviewees and subjects with sensitivity and compassion. They also value his objectivity. Organizations needing an independent review of allegations or concerns contact him for an unflinching and unbiased review and appreciate both his ability to speak truth to power and his diplomacy.
Jordan completed his career with the DOJ as Special Assistant U.S. Attorney for the Eastern District of Pennsylvania. Assigned to the Criminal Division, he conducted multiple felony jury trials and oversaw serious cases that included gun crime, illegal reentry, computer crime, money laundering and narcotics matters. In February 2015, he concluded his appointment as Deputy Justice Attaché and Senior Legal Advisor at the Justice Department's office in Kabul, Afghanistan. In this role, Jordan was responsible for the Department's counter-corruption portfolio and supported criminal justice, anti-money laundering and national security capacity-building efforts by working with prosecutors, judges and law enforcement professionals across the country, focusing particularly on the Kabul Bank fraud and subsequent collapse.
Jordan departed for Afghanistan from his post at the White House National Security Council, where he was Director for Incident Management. His responsibilities included managing a variety of sensitive national security policy matters and supporting the operational needs of the president and senior national security leadership. He worked extensively with the Department of Homeland Security, the Federal Emergency Management Agency, the Federal Bureau of Investigation and the Intelligence Community, and helped coordinate the response to several high-profile events.
Prior to his service at the White House, Jordan served as the first Director of Preparedness and Response for the DOJ's National Security Division ("Division"), providing regular counsel to the DOJ's senior leadership while focusing on matters pertaining to national security law and emergency response. During this time, he coordinated or assisted in the coordination of the DOJ response for several high-profile matters, including the Japan earthquake and nuclear disaster of 2011, the 2010 Winter Olympic Games in Vancouver, Hurricane Irene and the 10th anniversary of the September 11 attacks. He also developed and led the Division's business continuity and crisis program. In this role, he was the most senior national security crisis and emergency lawyer at the DOJ.
Jordan began his legal career as a trial attorney with the DOJ's Civil Division in 2005, having joined through the Attorney General's Honors Program. He was responsible for the investigation and litigation of a wide variety of complex civil fraud, False Claims Act, parallel investigations and qui tam claims against individuals and entities. He handled matters involving disaster-related fraud, procurement fraud and fraud against banks and U.S. agencies. He led or co-led cases that recovered over $100 million and won several awards for his work.
An accomplished teacher, Jordan designed and teaches "National Security Law," an advanced seminar at Drexel University's Kline School of Law. He has given countless lectures and panel presentations on security issues, technology-enabled investigations, compliance matters at non-profits, and other matters. On overseas assignments with the U.S., he has taught investigative techniques to dozens of foreign nationals.
Over the course of his career, Jordan has received several commendations and awards for outstanding achievement, including the DOJ's Expeditionary Service Award (with distinction), General Services Administration Inspector General Award (received it twice) and the DOJ's Special Achievement Award (received multiple times). He has received commendations from multiple federal departments and agencies for national and internal security matters, crisis management and anti-fraud programs.
Jordan is a member of the Board of Trustees of Hampshire College, where he has led the Audit, Risk and Management committee, and currently leads the Trusteeship and Governance Committee. He serves on the Legal Advisory Council and the largest non-profit youth sports foundations in the U.S. (with almost three million members). He's also pro bono counsel to several artists and arts organizations, including as one of two outside counsel for an internationally known Grammy-award winning new music ensemble. In Washington and in Philadelphia, he has represented members of the working poor who are facing consumer debt lawsuits.
He holds a J.D. (magna cum laude) from the Case Western Reserve University School of Law; Order of the Coif, Bemis Merit Scholarship and a B.A. from Hampshire College.
He is admitted to the bar in New Jersey and Pennsylvania.
---
Strauss
/en/our-team/jordan-l-strauss
/-/media/kroll/images/headshots/managing-directors/jordan-strauss.jpg
people
{01699FB1-A280-41EA-B450-4639512275D3}
{E2BFF9A8-DC11-4262-ADBB-D1B589EEAD42}
{55013783-9455-4D36-882A-1D17F8D58889}
{C3CDFD67-9703-400A-B17E-118CE9D7E4AB}
{047C49DE-F44A-4E06-9DE8-782E565F291A}
{C6E677F2-B5B4-485D-AA0E-9FBAA922A793}
{DE563436-603A-4189-95C9-694668C73511}
{C811D92E-614C-417A-AF4F-EB80E516C701}
{0517A987-4628-4F79-BEB4-894DB6FBF8BA}
{642ACBF7-B15D-49F5-8329-30430921EB04}
{2DEEE4D2-8278-4C50-B3FF-1563BB257804}