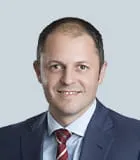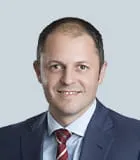 Jonathan Martin
Managing Director
Jonathan is a managing director in the Chicago office and part of the Valuation Advisory Services business unit of Kroll, specializing in Consumer and Industrial Products. He has expertise in the valuation of businesses, equity interests and intangible assets. Much of his work has been for financial reporting purposes; however, he has performed numerous tax-related assignments, such as closely held securities valuations, and various consulting work including fairness and solvency opinions.
Jonathan has completed valuations of common stock, preferred stock, stock options, debt instruments, and various types of intangible assets including customer relationships, patents and technical know-how, trademarks and trade names, non-compete agreements, assembled workforce, and other forms of intellectual property, such as in-process research and development. The purposes of these valuations and financial advisory services include, in part, acquisitions, divestitures, pre-transaction valuation analyses and advisory services, purchase price allocations, goodwill and asset impairment, estate and gift taxes, and strategic planning. He has done extensive work within the commercial printing, home construction and remodeling products, chemicals, and food & beverage industries, and serves numerous Fortune 500 companies within these industries on a regular basis.

Jonathan joined American Appraisal, now Kroll, in January 2007, and prior to that worked at Northern Trust Company and Houlihan Valuation Advisors. He is a member of the American Society of Appraisers as an accredited Senior Appraiser for Business Valuation. Additionally, Jonathan serves on the Board of Directors of the Business Valuation Association, a Chicago-based organization promoting education in the field of business valuation.

Jonathan received his M.B.A. in finance from DePaul University, and his B.S. from the University of Michigan.
---
Valuation
Valuation
Valuation of businesses, assets and alternative investments for financial reporting, tax and other purposes.
Valuation Services
Valuation Services
When companies require an objective and independent assessment of value, they look to Kroll.
Return to top