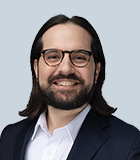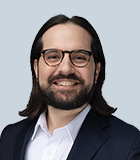 Jonathan Graessle
Manager
Jonathan Graessle is a manager in the Data Insights and Forensic practice, based in Miami. Jonathan leverages over 10 years of experience as an attorney and consultant to assist cryptocurrency exchanges and financial institutions with matters involving crypto-specific financial crimes risks, including anti-money laundering (AML), sanctions, consumer risk and due diligence investigations of digital assets and issuers.
Prior to joining Kroll, Jonathan practiced law at multiple boutique firms and handled suits involving fraud and theft by financial institutions, federal criminal cases involving financial crimes and appeals concerning a variety of constitutional issues. He also worked as a consultant with a statewide policy organization.
Jonathan's notable clients include a top-tier cryptocurrency exchange, where he managed a team of analysts, providing them with comprehensive sanctions, AML, financial crimes and other risk investigations of digital assets and issuers. He has also performed crypto-related due diligence for financial institutions.
Jonathan received a J.D. from the University of Florida Levin College of Law and a B.A. in political science from the University of Florida. He is a member of the Florida Bar. He holds multiple blockchain compliance and investigations certifications, including TRM Achievement of Certification Excellence (TRM-ACE), TRM Crypto Compliance Specialist (TRM-CCS), TRM Advanced Crypto Investigator (TRM-ACI), TRM Certified Investigator (TRM-CI) and TRM Crypto Fundamentals Certification (TRM-CFC).
---
Investigating $150 Billion Worth of Digital Assets in the Face of Ever-Evolving Regulatory Changes
Discover how Kroll's cryptocurrency experts helped our client proactively review large digital assets, allowing them to meet shifting regulatory demands and pivot to market changes with confidence.
Cryptocurrency Compliance, Risk and Investigation Services
Cryptocurrency Compliance, Risk and Investigation Services
Kroll is the leading global provider of crypto compliance, risk, and investigative services. Since the introduction of the first virtual asset in 2009, Kroll has worked side-by-side with crypto companies, investors, and law enforcement to help them meet their most critical challenges.
Data Insights and Forensics
Data Insights and Forensics
We are the leading advisors to organizations, providing expertise and solutions to address complex risks and challenges involving technology and data. We advise clients with services to address risks in disputes, investigations and regulatory compliance.
Digital Asset Review
Digital Asset Review
Digital asset review and due diligence is a crucial process in the ever-changing digital asset space. Kroll provides a risk-based approach, assisting exchanges, custodians, fund administrators and hedge funds in identifying potential compliance issues and financial crime risks related to digital assets.
Return to top