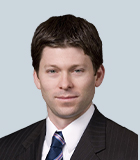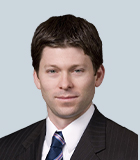 Jonathan Goldblatt
Managing Director
Jonathan Goldblatt is a managing director in the Morristown office of Kroll. Jonathan is part of the Valuation Services practice of the Valuation Advisory Services group, as well as a member of the Healthcare and Life Sciences industry practice.
Jonathan has led numerous business enterprise valuation, purchase price allocation, intangible asset valuation, estate and gift tax valuation and tax restructuring engagements. His industry experience includes prescription pharmaceuticals, generic pharmaceuticals, healthcare services, medical devices, consumer products, technology, and others.
Jonathan's engagement highlights include purchase price allocations for multi-national corporations and private equity firms, legal entity valuations for multi-national corporations in connection with operational restructuring, and goodwill impairment testing related valuations for numerous healthcare and non-healthcare clients.
Jonathan joined Kroll as a senior associate in 2006. Jonathan received his M.B.A. in finance and accounting from the Fordham Graduate School of Business and B.A.s in economics and philosophy from Boston College in Chestnut Hill, MA.
---
Valuation
Valuation
Valuation of businesses, assets and alternative investments for financial reporting, tax and other purposes.
Valuation Services
Valuation Services
When companies require an objective and independent assessment of value, they look to Kroll.
Other Financial Reporting Services
Other Financial Reporting Services
As a large and diverse provider of regulatory expertise and methodologies, Kroll has the flexibility to offer a multitude of financial reporting services.
Startup Advisory Services
Startup Advisory Services
Kroll works with innovative and disruptive early-stage companies around the world, providing startup advisory services related to valuation, business plan/financial model review, cyber security advisory, due diligence, and deal support.
Return to top