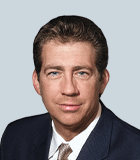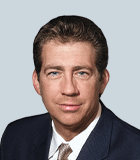 John Slavek
Managing Director
John Slavek, CPA, CFF is a managing director in the Forensic Investigations and Intelligence practice of Kroll, based in the Philadelphia office. Since joining Kroll in 1998, he has assisted clients in confronting a wide range of finance and accounting issues, including corporate fraud, embezzlement, Foreign Corrupt Practices Act (FCPA) bribery and corruption investigations, business income losses, bankruptcy, contractual disputes and internal control evaluations. He has also worked extensively on due diligence projects, investigating financial statement manipulation and quantifying potential lost profits.
John's responsibilities include project planning, active file involvement, preparation of financial damage calculations, assisting with interrogatories and depositions, and testifying as an expert witness. He has testified on numerous issues involving fraudulent financial reporting, improper accounting, lost profits, violations of a non-compete agreement, piercing the corporate veil, construction fraud, and internal control weakness related to embezzlement at venues in Pennsylvania, New York, Ohio, Illinois, California and Maryland.
Prior to joining Kroll, John spent four years at a Big Four accounting firm as both a forensic financial investigator and an auditor. As an auditor, his engagements included various financial institutions, healthcare entities, manufacturers, retailers and distributors. Additionally, John has more than 32 years of combined experience in client services, including serving as Manager of Financial Reporting and Analysis for a property and casualty insurance company.
Throughout his career, John has handled multiple investigation assignments, which include investigation into what was, at the time, the largest not-for-profit bankruptcy in U.S. history. The matter involved fraudulent financial reporting through improper revenue recognition, purchase accounting and reserve transfers. The case was further complicated by the need to manage over 1,400 boxes of documents and assist with over 200 scheduled depositions.
He has also overseen FCPA investigations in Malaysia, India, Thailand, China and Brazil for U.S. public companies concerned with potential financial indiscretions in these countries, primarily for self-reporting purposes. Further, he has analyzed numerous matters related to alleged improprieties by investment brokers, and he has also investigated employee malfeasance, including collusion with vendors, kickbacks and expense account fraud at a healthcare organization. This investigation ultimately led to the termination of 10 employees. He has coordinated an investigation with the U.S. Justice Department and 16 hospitals involved in an alleged scheme perpetrated by billing consultants to illegally increase the hospitals' revenues. His engagements have also involved calculating lost profits in disputes in areas such as market research, pharmaceuticals, manufacturing and retail, restaurants and hospitality, healthcare and high-tech related to business interruptions, breaches of contracts and violations of non-compete agreements.
John graduated with high honors from Rutgers University where he obtained his B.S. in accounting. While at Rutgers, he received the United Medical Corporation Scholarship awarded for academic excellence in the School of Business and was a member of Alpha Sigma Lambda, a National Honor Society for university students. John is a Certified Public Accountant licensed in the Commonwealth of Pennsylvania and has received the Certified in Financial Forensics (CFF) designation from the AICPA, in addition to being certified in COSO Internal Controls.
He is an active member in the American Institute of Certified Public Accountants (AICPA), Pennsylvania Institute of Certified Public Accountants, American Bar Association and Association of Certified Fraud Examiners.
---
Forensic Investigations and Intelligence
Forensic Investigations and Intelligence
Kroll's forensic investigations and intelligence team delivers actionable data and insights to help clients across the world make critical decisions and mitigate risk.
Financial Investigations
Financial Investigations
Global, efficient investigations into allegations of fraud, bribery, corruption and money laundering.
Return to top