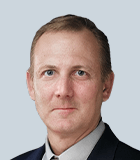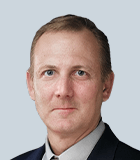 John J. Mazzella
Associate Managing Director
John Mazzella is an associate managing director in the Forensic Investigations and Intelligence practice of Kroll, based in the New York office. John is a veteran fraud investigator with over 25 years of experience in the U.S. Department of Justice (DOJ) and the U.S. Department of Labor's Office of Labor Racketeering. He has led many complex financial investigations involving a global cast of players and is an expert in the acquisition and analysis of data sourced from digital evidence, corporate and financial records, informants and international fieldwork.
John has testified numerous times in both state and federal court. His tenacity and dedication resulted in a number of successful prosecutions of financial frauds, cybercrimes, labor racketeering, public corruption and international terrorism. Some of his cases also resulted in multimillion-dollar judgments.
Since joining Kroll in 2016, John has specialized in a wide range of financial investigations to include corporate frauds, FCPA violations, embezzlements, bankruptcies and corporate monitorships.
John joined Kroll from the DOJ, where he spent almost two decades as a senior criminal investigator for the U.S. Attorney's office for the Eastern District of New York. For the majority of that time, John was a member of the FBI's Joint Terrorism Task Force (JTTF) and, most recently, part of the FBI's Cyber Crime Task Force. John also spent nearly 10 years as a special agent for the U.S. Department of Labor, Office of Labor Racketeering. In this role, he successfully investigated cases involving allegations of bribery, embezzlement, money laundering, kickbacks, investment fraud, organized crime and public corruption. Many of these investigations were international in nature and involved sophisticated fraudulent schemes.
Many of John's cases required years of coordinated effort with domestic and international law enforcement, intelligence and military agencies. These complex investigations required the use of an exhaustive array of investigative strategies and meticulous gathering of evidence. Notably, he has led an FCPA investigation which resulted in the filing of a federal lawsuit and criminal referral to the DOJ.
His work includes the investigation and prosecution of over 30 defendants charged with more than $3 million worth of credit card fraud; the investigation and prosecution of defendants involved in an investment scheme to defraud numerous investors across several states of hundreds of thousands of dollars; and the investigation of two union officials eventually convicted of embezzling millions of dollars from an employee benefit fund spanning a decade.
Over the course of his distinguished career, John has received several commendations and awards for outstanding achievement. He was also invited by the DOJ Office of Overseas Prosecutorial Development Assistance and Training to help train foreign prosecutors and investigators in Nairobi, Kenya. He won the Director's award from the DOJ's Executive Office for the U.S. Attorneys in 2010, the Investigator of the Year Award from the Federal Law Enforcement Foundation in 2009 and the Department of Labor Office of Inspector General's Honor Award.
John holds a B.S. in accounting from Fordham University.
---
Forensic Investigations and Intelligence
Forensic Investigations and Intelligence
Kroll's forensic investigations and intelligence team delivers actionable data and insights to help clients across the world make critical decisions and mitigate risk.
Return to top