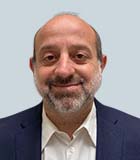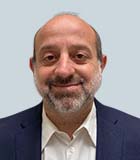 John Gatt-Rutter
Senior Representative
John Gatt-Rutter is a senior representative in the Forensic Investigations and Intelligence practice, based in Brussels.
John works with EU institutions, agencies and member states to support the EU to achieve its policies in the areas of fraud, corruption, anti-money laundering, illicit trade and sanctions.
Prior to joining Kroll, John created and headed the Division for Counterterrorism at the European External Action Service, following the terrorist attacks in Paris and Brussels, where he worked with international partners to fight terrorism, organized crime, terrorist financing and money laundering across the globe. He worked to strengthen counter-terrorist financing and anti-money laundering capabilities in North Africa, the Western Balkans, the Middle East, the Horn of Africa and the EU-listed high-risk third countries.
Before that, John served as the EU ambassador in Jerusalem, where he led a team of 80 staff members to help build democratic, accountable, and stable Palestinian state institutions. He managed an annual development cooperation budget of over €500 million in a highly sensitive and fractured political environment, making the EU the largest and most reliable donor to the Palestinian people.
John has also worked at the Office of the Prime Minister in Malta as part of the European Union Accession Negotiations team and at Malta's Permanent Representation to the European Union in Brussels.
John holds a post-graduate degree from the Institut International d'Administration Publique (IIAP) in Paris, which has since merged with the Ecole Nationale d'Administration (ENA).
---
Forensic Investigations and Intelligence
Forensic Investigations and Intelligence
Kroll's forensic investigations and intelligence team delivers actionable data and insights to help clients across the world make critical decisions and mitigate risk.
Return to top