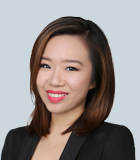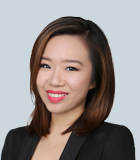 Jin Low is a director in the Restructuring practice, based in Singapore.
She is a Singapore and New York qualified lawyer with experience in formal and informal corporate restructurings, voluntary and court governed insolvencies, financial investigations and receiverships. Her responsibilities include advising on enforcement strategies, analyzing restructuring proposals, conducting company valuations, and assisting in the sale of assets ranging from whole businesses to publicly listed shares.
Jin has undertaken various assignments on behalf of banks, financial institutions, creditors and debtors on various matters. Her experience includes:
Assisting in the proposed sale of a fully integrated global logistics group of companies;
Assisting Singapore Court appointed receivers of Singapore investment holding entities with assets and subsidiaries worldwide, including in the British Virgin Islands, the United States, Cyprus, Italy, Belize, Switzerland, Estonia and Latvia. Jin successfully assisted the receivers in recovering assets over EUR120 million in value;
Assisting the judicial managers of Hyflux Limited and Hydrochem (S) Pte Ltd (both previously in Judicial Management), a Singapore listed water and power conglomerate with over USD2.24 billion of outstanding debt;
Acting as Independent Financial Advisor to a committee of 19 bank lenders in the proposed restructuring of the Hyflux Limited and its associated entities;
Managing a successful cross-border SGD215 million debt equity swap exercise for PT Trikomsel Tbk, an Indonesian telecommunications company; and
Assisting in the liquidation of GlobalRoam, a Singapore technology company, which involved the sale of the entire business and assets through a credit bid.
Prior to joining Kroll, Jin served as a commercial litigation lawyer with experience in court governed insolvencies and restructurings, shareholder disputes and enforcement proceedings.
Jin received a Bachelor of Laws from King's College London and holds a Master of Laws in international business regulation, litigation and arbitration from New York University. She has been admitted to both the New York State Bar and Singapore Bar, speaks English and Malay and is conversant in Bahasa Indonesian.
---
Restructuring
Restructuring
Financial and operational restructuring and enforcement of security, including investigation, preservation and realization of assets for investors, lenders and companies.
Return to top