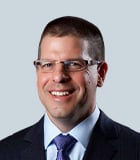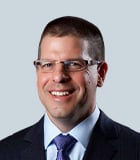 James Rebello
Managing Director
Jim Rebello is a managing director and head of the Energy M&A Advisory practice, based in the Houston office. He leverages more than 25 years of principal investing and M&A origination, execution and management experience, assisting companies in the Southwest with all aspects of transaction execution.
Prior to joining Kroll, Jim was a managing director and member of the Executive Management Committee of Growth Capital Partners, L.P. (GCP), a merchant and investment banking firm in Houston. In addition, he was a Principal of both SMI I and SMI II, GCP's mezzanine investments funds. Before that, he held the title of corporate financial analyst with Energy Ventures, Inc., where he was responsible for treasury management functions. He also analyzed the financial performance of Energy Ventures and its corporate subsidiaries as well as potential acquisition candidates. Earlier in his career, Jim was a Credit Analyst for Prudential Capital's Southwestern Energy Group.

Jim has extensive experience managing merger & acquisition, divestiture, recapitalization, restructuring and private placement transactions for a variety of clients across a range of industries, including exploration and production, oilfield services, distribution, industrial services, business services, metals and manufacturing. He currently serves on the board of Unifocus Corporation and a member of the Independent Petroleum Association of America, the Houston Association for Corporate Growth. He previously served on the boards of Paradigm Valve, White Petrov and Growth Capital Partners.

Jim received a B.S. in business administration with concentrations in marketing and management from Northeastern University, graduating summa cum laude. Jim is a FINRA Series 7, 79 and 63 registered representative. He also serves on several local non-profit community-based organizations.
---
Rebello
/en/our-team/jim-rebello
/-/media/kroll-images/headshots/james-rebello.jpg
people
{1F8452CE-BB02-4541-A705-86D25933687E}
{352B0A5A-F433-43C2-A0B0-7CE60823CCAC}
{C3CDFD67-9703-400A-B17E-118CE9D7E4AB}
{2DEEE4D2-8278-4C50-B3FF-1563BB257804}