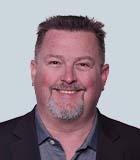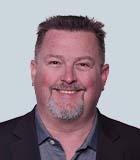 Jim Leonard
Associate Managing Director, Cyber Insurance Solutions
Jim Leonard is an associate managing director in the Cyber Risk practice of Kroll, based in Nashville. Jim has more than 20 years of experience helping organizations develop proactive strategies and resolve challenges relating to crisis management, investigations, data breach investigations, response, and cyber liability risk.
Over the course of his career, Jim has earned a strong track record for building productive relationships in the cyber insurance channel, in the private and public sector as well as federal law enforcement and government agencies.
Jim rejoined Kroll in 2018, focusing on helping organizations within the cyber insurance channel to uncover areas of risk and stem threats before they become incidents requiring investigation, remediation and response. Jim had served with Kroll earlier, from 2005-2011, during which time he managed the firm's Incident Response Team in the investigation, remediation and response of real-time cyber events. He was involved in managing more than 500 matters and Kroll was called upon as an expert witness or requested to provide findings to the Federal Bureau of Investigation, U.S. Secret Service, U.S. Attorneys General or Assistant U.S. Attorneys.
From 2016-2018, Jim was Director, Advanced Threat Intelligence for InfoArmor, focused on cyber solutions within the insurance channel. He worked with partners to incorporate advanced threat intelligence alerts, threat actor attribution, cyber awareness training and phishing services into cyber liability policies. Prior to InfoArmor, Jim was Managing Director – U.S. Consulting Practice Leader with Symplr Compliance, a provider of SaaS solutions for the investigation, remediation, privac, and compliance requirements of healthcare organizations.
Jim also served as Senior Vice President, Senior Client Advisor FINPRO for global professional services leader Marsh & McLennan Companies (MMC) from 2011-2012. In this role, he focused on Fortune 1,000 clients while working with carriers to shape how policies would respond to cyber issues, particularly data breach notification. He also worked with carriers and brokers to educate the c-suite on the wide range of cyber perils endangering their business.
Prior to joining Kroll in 2005, Jim was Vice President of Security Consulting & Architecture Assessments for Flat Earth Networking, a provider of computer network security solutions. In addition to performing architecture risk analysis, he vetted and implemented security solutions to meet the rigorous demands of public and private companies, government agencies such as NASA and the U.S. Department of Defense. Jim served with the United States Marine Corps from 1986-1990.
Selected Articles and Publications
Jim has published white papers and blogs focusing on cyber risk as well as crisis management, investigation, remediation and response, including the following:
"RIMS Risk Management and Cyber Risk," LinkedIn
"Black Hat is upon us," LinkedIn
"The World of Risks," LinkedIn
Selected Speaking Engagements
Jim has been a guest speaker at more than 200 privacy, legal, security and risk conferences, the most recent of which include the following:
NetDiligence Cyber Risk Forum
Boston Bar Association
International Association of Privacy Professionals (IAPP)
Education and Certifications
Marketing, Memphis State University
Affiliations and Memberships
Information Systems Security Association (ISSA), Founding Member/Officer

FBI InfraGard

Anti-Phishing Working Group (APWG)

International Association of Privacy Professionals (IAAP)

---
Return to top