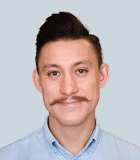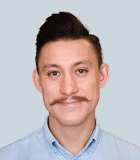 Jim Hung
Associate Managing Director, SPARK, Cyber Risk
Jim Hung is an associate managing director in the Cyber Risk practice, based in London.
Jim brings more than thirteen years of experience in Digital Forensics and Incident Response and is committed to a deeply held philosophy of wielding dynamic innovation and emerging technologies to rebalance the asymmetry of cyber warfare and eCrime.
The SPARK team, which looks at special projects and applied research at Kroll, works on continuous innovation and strategic research for the Cyber Risk business at Kroll.
Prior to joining Kroll, Jim served as Senior Director of Incident Response Engineering at Cybereason, building novel technologies for the Nocturnus Incident Response team. Before that, he was the Tech Lead for Incident Response at Facebook's CSIRT. Jim was also the Director of Professional Services for EMEA and the acting Director of Technical Operations of CrowdStrike Services. Prior positions also included Director of Digital Forensics at Stroz Friedberg, among other practitioner roles in London, UK, and Los Angeles, CA.
James received a Bachelor of Science (Hons) in Computing (Networks) from Sheffield Hallam University and has numerous industry qualifications and certifications, including: EnCase Certified Examiner (EnCE), GIAC Certified Forensic Analyst, GIAC Certified Penetration Tester and GIAC Reverse Engineering Malware.
---
Cyber Risk
Cyber Risk
Incident response, digital forensics, breach notification, managed detection services, penetration testing, cyber assessments and advisory.
Incident Response and Litigation Support
Incident Response and Litigation Support
Kroll's elite security leaders deliver rapid responses for over 3,000 incidents per year and have the resources and expertise to support the entire incident lifecycle.
Managed Security Services
Managed Security Services
World-renowned cyber investigators and leading technology fuel Kroll's managed security services, augmenting security operations centres and incident response capabilities.
Cyber Risk Retainer
Cyber Risk Retainer
Kroll delivers more than a typical incident response retainer—secure a true cyber risk retainer with elite digital forensics and incident response capabilities and maximum flexibility for proactive and notification services.
Return to top