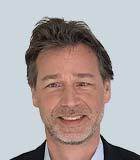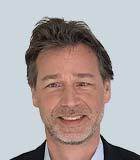 Jeroen Harkema
Vice President of Sales, Business Technology
Jeroen Harkema is Vice President of Sales for our Business Technology team, which is part of, our Business Support Solutions practice, based in London. Jeroen is also leading sales efforts for Kroll Business Connect, a workflow solution designed to streamline KYC for compliance professionals.
With more than 25 years of commercial leadership experience in software-as-a-service-based financial data, analytics and software solutions, he is responsible for sales strategy and execution.
Prior to joining Kroll, Jeroen served as Vice President of Sales at Elliptic, a blockchain analytics software company focused on cryptocurrency compliance. He began his career in sales at credit rating agency Fitch, and subsequently acted as Head of Sales for a number of businesses, including Informa Global Markets (Informa PLC) and CEIC Data (Euromoney Institutional Investors PLC), among others.
Jeroen holds a B.S. in business administration from the European University and an MBA from Henley Management College.
---
Harkema
/en/our-team/jeroen-harkema
/-/media/kroll-images/headshots/jeroen-harkema.jpg
people
{70E25357-B690-49B8-948F-958DAD26DCD4}