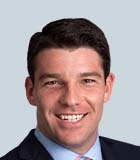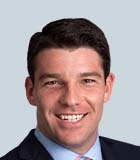 Jeffrey Hart
Senior Director
Jeffrey Hart is a senior director in the Expert Services practice, based in Washington, DC. Jeff has over 15 years of experience advising clients and managing engagement teams in the areas of forensic accounting, valuation, economic damages and financial fraud in connection with a wide array of complex financial disputes and investigations. Jeff's areas of expertise include forensic accounting and fraud investigations, commercial damages/lost profits analyses, post-acquisition disputes, and business valuation disputes.
Forensic Accounting and Fraud Investigations
Jeff has performed fraud and forensic accounting investigations for companies in a wide range of sectors including the automotive, manufacturing, transportation, real estate development, investment advisory, mortgage insurance, banking and non-profit industries, among others. The investigations were either initiated by company Boards of Directors, in response to inquiries by law enforcement and regulatory bodies, and/or part of litigation proceedings. He has advised on investigations involving a variety of allegations, including, but not limited to, financial statement misrepresentation, fraudulent financial reporting, improper pressure by management over financial reporting, asset misappropriation, contract overbilling, improper payments made to procure contracts and fraudulent transfers. Investigative services performed include analysis of companies' books and records and accounting practices, asset tracing, vendor payment tracing, assisting counsel with interviews of key individuals, preparing reports of detailing findings and providing advice on remediation efforts.
Commercial Damages/Lost Profits Analyses
Jeff has prepared commercial damages and lost profits analyses as part of litigation and arbitration proceedings for companies in the healthcare, pharmaceutical, retail, manufacturing, technology, energy, logistics and financial services industries related to allegations of breach of contract, misappropriation of trade secrets, business interruption, lost business value and lost investment opportunities. Damages analyses performed include calculations of lost profits, disgorgement of ill-gotten gains and diminution in business value, among other calculations. Work performed includes assisting clients with identifying relevant documentation to support damages theory, preparation of expert reports and assisting with preparation for depositions and trial.
Post-Acquisition Disputes
Jeff has worked on post-acquisition disputes in the manufacturing, financial services, healthcare, retail, automotive, beverage distribution, professional services and telecommunications industries. His experience includes buyer/seller purchase price disputes, joint venture disputes and representations and warranties insurance claims. The disputes typically relate to claims of financial statement misrepresentation including improper revenue and expense recognition practices, failure of the seller to transfer certain assets with the business, failure to disclose material lost customers, working capital true-up disputes and clawback disputes. Work performed includes assisting clients with identifying and preserving documentary evidence in support of indemnification claims, preparation of expert reports and/or proof of loss reports, assisting with settlement negotiations and assisting with preparation for depositions and trial.
Business Valuation Disputes
Jeff has worked on business valuation disputes in the private equity, healthcare, manufacturing, staffing, financial services, higher education as well as the oil and gas industries. Experience includes:
Performing valuations of general partners' interests in management fees and carried interest of investments held by private equity firms;
Analyzing allocation of investment proceeds between general partners and limited partners based on a hypothetical valuation of portfolio company investments;
Providing hypothetical valuations for lost investment opportunity damages calculations;
Analyzing the reasonableness of certain valuation methodologies and assumptions applied in valuations performed as part of ESOP transactions;
Determining valuations as part of divorce proceedings; and
Providing valuations of assets for liquidation.
Work performed includes assisting clients with identifying relevant documentation to support valuation, preparation of expert reports and assisting with preparation for depositions and trial.
Jeff holds a B.S. in Business Administration from the University of Richmond. He is a Certified Public Accountant in Virginia, holds a Certification in Financial Forensics, is Accredited in Business Valuation and is a Certified Fraud Examiner.
---
Expert Services
Expert Services
Independent expert analysis, testimony, advice and investigations for complex disputes and projects.
Return to top