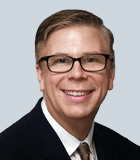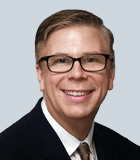 Jeff Macko
Associate Managing Director
Jeff Macko is an associate managing director in the Cyber Risk practice of Kroll, based in the Secaucus office. Jeff is an accomplished manager and practitioner, with over 25 years of experience in information technology and security.
He has designed, implemented, managed, and secured information systems and networks for a wide variety of industries, with substantial experience in financial services, biotechnology, software development, and e-commerce. Jeff also has significant expertise in identifying risks for systems and networks running in virtualized and cloud-based environments. Jeff partners with Kroll's clients to identify risks to their information security programs and provides remediation guidance through risk assessments, technical controls reviews, vulnerability assessments, penetration testing, code review, and social engineering exercises.
Prior to joining Kroll in 2016, Jeff led complex, often ground-breaking information technology initiatives for B2B and consumer companies that included SlickEdit Inc., AssetMark Investment Services, Inc., SelfCare.com, LXR Biotechnology Inc., and Enterprise Rent-A-Car. In addition to enhancing the customer experience at each organization, Jeff's efforts universally strengthened network reliability and security, delivered significant efficiencies, lowered costs, and supported operational improvements.
Jeff regularly demonstrates his highly advanced skills at computer security competitions. He has won top prizes on numerous occasions, including first place in the DerbyCon 2014 Capture the Flag (CTF) event, and third place in the CarolinaCon 2017 and DerbyCon 2012 CTF events. He was also the highest ranked solo participant at DerbyCon 2015.
Education and Certifications
B.A., San Diego State University

(ISC)2 Certified Information Security Professional (CISSP)

SANS Hacker Techniques, Exploits and Incident Handling

SANS Cutting-Edge Hacking Techniques

SANS Secure Internet Presence

SANS Security Essentials

Microsoft Certified Systems Engineer (MCSE)

Microsoft Certified Technical Specialist (MCTS)
---
Macko
/en/our-team/jeff-macko
/-/media/kroll/images/headshots/directors/jeff-macko.png
people
{E39587AD-8F0B-4FE2-865F-969BC5501096}
{39688FFC-EE65-43FF-A71B-728DAFFF9B14}
{2DEEE4D2-8278-4C50-B3FF-1563BB257804}