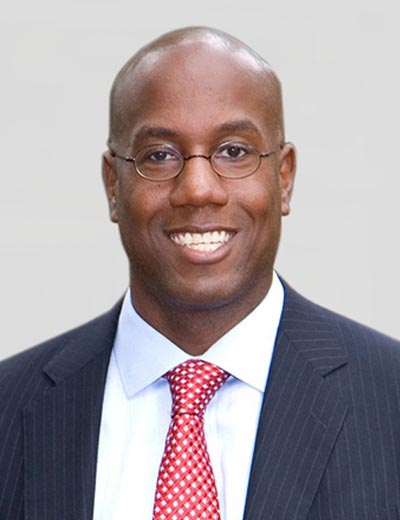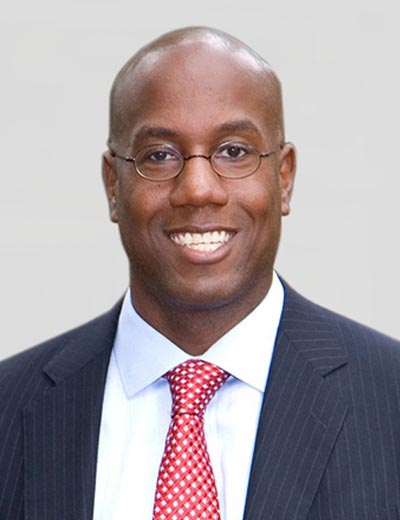 Jason Wingard
Board Member
Dr. Jason Wingard is a leading executive and academic in the areas of organizational strategy, leadership development and the future of work. He currently serves as president of Temple University. Temple is a public research university, consisting of 17 schools across eight campuses and a regional health system. The university enrolls approximately 37,000 undergraduate, graduate and professional students and is among the nation's largest providers of professional education in the combined fields of dentistry, engineering, law, medicine, podiatry and pharmacy.
Temple University Health System is a $2.2 billion health system consisting of more than 1,000 physicians supporting excellence in medical education, research, and patient care. Dr. Wingard is also Founding Partner and Chairman of the Education Board, Inc., a boutique management consulting firm specializing in corporate training, executive coaching and corporate advisory services.
Prior to Temple University, Dr. Wingard served as dean and professor of Human Capital Management of Columbia University's School of Professional Studies.
Prior to Columbia, Dr. Wingard worked as Chief Learning Officer at Goldman Sachs responsible for the strategy and implementation of leadership development solutions for the firm's partners, global workforce and clients. He oversaw the acclaimed Pine Street Leadership Development Group and Goldman Sachs University.
Previously, he served as Vice Dean of the Wharton School, University of Pennsylvania, where he was the head of the Division of Executive Education and oversaw one of the world's largest providers of leadership and management development. He also served as Senior Vice President of ePals, Inc. and President and CEO of the ePals Foundation. ePals, Inc. (now Cricket Media) is the world's leading provider of interactive/collaborative learning products.
Before joining ePals, Dr. Wingard was Executive Director of the Stanford Educational Leadership Institute at Stanford University. He has also served in a variety of cross-functional executive and consulting roles for organizations including the Aspen Institute, the Vanguard Group and Silicon Graphics, Inc. (SGI).
As a thought leader, Dr. Wingard has published widely on the topic of strategy, learning, and leadership, including his most recent books: The Great Skills Gap: Optimizing Talent for the Future of Work (2021); Learning for Life: How Continuous Education Will Keep Us Competitive in the Global Knowledge Economy (2016); and Learning to Succeed: Reinventing Corporate Education in a World of Unrelenting Change (2015). His forthcoming book is: The College Devaluation Crisis: Market Disruption, Diminishing ROI, and an Alternative Future of Learning (2022). He is also Senior Contributor on Leadership Strategy for Forbes.
Dr. Wingard is a frequent keynote speaker. Recent engagements include National Public Radio (NPR), Google, National Football League (NFL), PwC, Procter and Gamble, The Wall Street Journal, CNBC and the Atlantic.
In addition to Kroll, Dr. Wingard serves on the Boards of Directors of JUST Capital, Roundabout Theater Company, and the Education Board Foundation. He previously served on the Boards of Directors for Tides, Building 21, United Cerebral Palsy of Philadelphia, the National Center for Fathering and Philadelphia Futures.
Dr. Wingard holds a B.A. in Sociology (Organizational Behavior and Social Psychology), with honors, from Stanford University where he was a member of the varsity football and track teams. He also holds an M.A. in Education (Professional Development) from Emory University, an EdM in Technology in Education from Harvard University and a PhD in Education, Culture and Society (Corporate Education) from the University of Pennsylvania.
He enjoys classic jazz, cycling and spending time with his wife and their children.
---
Valuation
Valuation of businesses, assets and alternative investments for financial reporting, tax and other purposes.
Compliance and Regulation
End-to-end governance, advisory and monitorship solutions to detect, mitigate and remediate security, legal, compliance and regulatory risk.
Cyber Risk
Incident response, digital forensics, breach notification, managed detection services, penetration testing, cyber assessments and advisory.
Environmental, Social and Governance
Advisory and technology solutions, including policies and procedures, screening and due diligence, disclosures and reporting and investigations, value creation, and monitoring.
Return to top